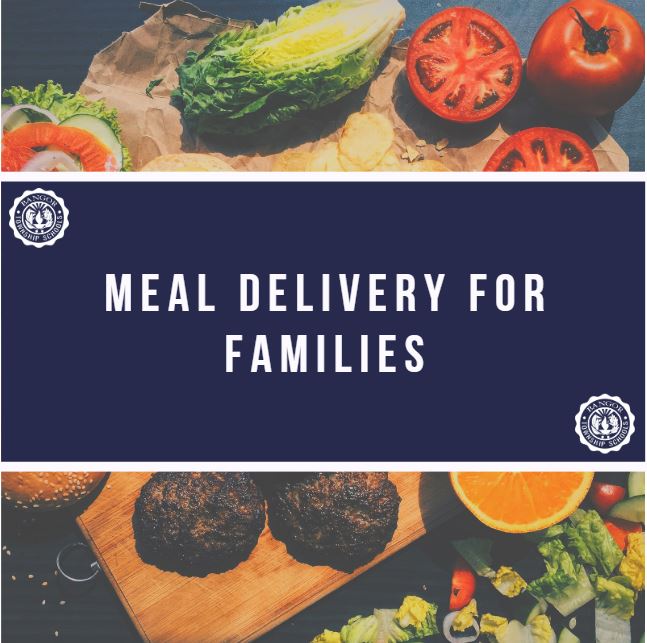 Beginning Tuesday September 8th, Bangor Township Schools will be offering a mobile meal service to our students. Because of action taken recently by the USDA, ALL MEALS ARE FREE FOR ANY CHILD BETWEEN THE AGES OF 1-18. THEY HAVE DETERMINED THAT THIS IS A CONTINUATION OF OUR SUMMER FEEDING PROGRAM.
While we will make every effort to deliver meals as early as possible, please understand that meals may not be delivered by your individual scheduled lunch time. Because of the increase of meals from 300 to over 1400 with them being free to all children between the ages of 1-18, we can no longer deliver meals to the doors of our families. Beginning on Monday, September 14th, meals will now be delivered to all bus stops. Please see the bus routes and times below to find out what time your meals will be delivered to your child's bus stop. You or your child will need to come out to the bus stop to pick up your meal.
These meals will be free for any child in your home ages 1-18.
For in-district families, your meal will be delivered to the address you provide on the form. If you choose meals for Saturday and Sunday, please note that on Friday you will receive three meals - one for Friday, Saturday, and Sunday.
For our schools of choice families, or families who prefer the pickup option, you can pick up your meals at JGHS each day that school is in session between 11:00a-12:00pm. You will be have the choice to pickup your meals for that day or for the entire week.
For all families, if our delivery or pickup options aren't possible, you may pick up your meals for the week on Thursday evenings from 6:00-6:30pm. Note: all meals would still have to be pre-ordered.
Shelley Blair-Cooper
Food Service Director
blairs@bangorschools.org
989-684-7510 Extension 2279
Tom Mussell
Transportation Director
mussellt@bangorschools.org
989-684-6150 Extension 8201