LIVE FEED
Jackie Reno ,
9 days ago
Welcome 2021, we're ready for some winter fun!
view image
Jackie Reno ,
23 days ago
Elvie made his last appearance today, much to the delight of all our friends. See you next year Elvie! Merry Christmas!
view image
Jackie Reno ,
25 days ago
This week's activities are: Monday : Decorate cookies and drink a warm cup of cocoa Tuesday: Wear red and green Wednesday : Movie and popcorn Thursday and Friday : CLOSED
Jackie Reno ,
25 days ago
Santa came early to Childcare this week! He brought us some new furniture for our rooms, and a comfy chair and lamp! Thank you Santa! From all the Childcare staff, we wish our families a healthy and safe Christmas and New Year!
view image
SEE ALL posts
News

OK2SAY is a confidential way for students to report anything that threatens their safety or the safety of others. To report a concern click HERE or please call...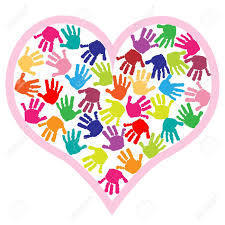 Welcome to Bangor Childcare & Latchkey's Website! Don't forget to download the Bangor Township School mobile app and turn on notifications to get up to date info.
SEE ALL NEWS