EDIT MAIN
We thank you for your patience as we work on getting your child signed up for the Early Middle College (EMC) while we are in the current school closure. We will try to get all relevant information on this page so that you have all the information you need to make the decision that is right for your child and family. If you are interested in this opportunity, be sure to revisit this page over the closure period, as we will continue to update it with new information. If you were not able to make the presentation, but would like more information, please fill out the form HERE and some one from the district will get in touch with you.
With the current school closure, if you have any questions regarding the EMC please call 684-8121 ext. 1208. If no one is available please leave a message, and we will get back to you as soon as possible.
---
Videos: Below is a summary of the presentation that was given last Wednesday at JGHS - in two parts.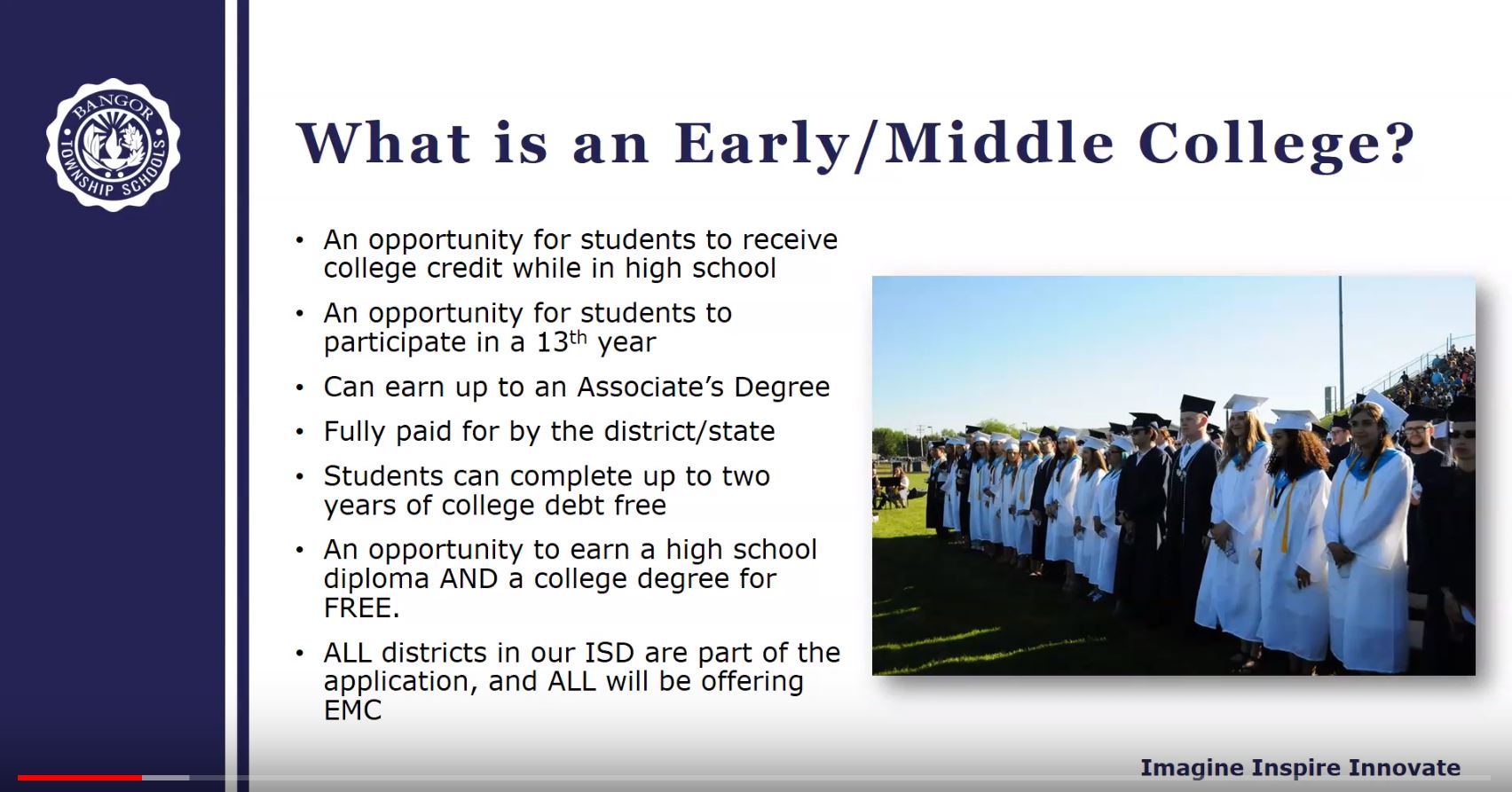 Click on the picture to play the video.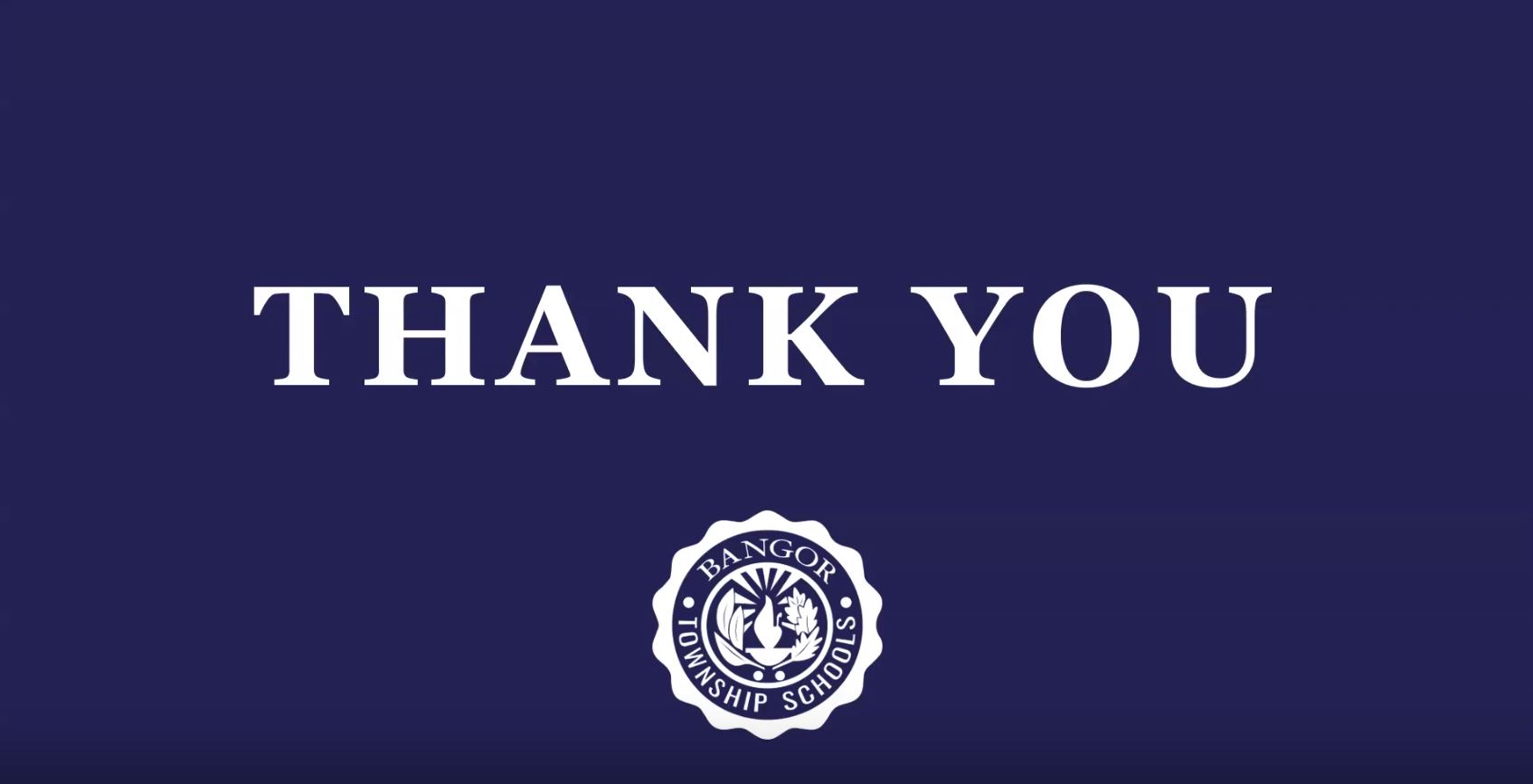 Click on the picture to play the video.
---
Forms: The forms below were handed out at the meeting last Wednesday evening, and they are referenced in Part 2 of the video. Click on the form to print it.
1. New course description for the Early Middle College
2. Question and Answer document
3. EMC checklist. This is for your reference to walk you through the steps you need to take.
4. EMS student/parent/school agreement. You will need to sign this (parent and student) and turn it into JGHS.
5. Dual enrollment/EMC approval and tuition authorization form (filled out by you down the high school
authorization section). This form needs to be taken to the school.
---
Delta College Resources:
Delta College Dual Enrollment and Early Middle College Resource Page. This page has tons of useful information, and can answer most of the remaining questions you might have.
Accuplacer information and practice tests.
---
Questions and answers from the presentation at JGHS:
---
Can students still participate in athletics? Yes!
Will BTS provide transportation? At this time transportation will be the student and family's responsibility.
What if once I'm in I change my mind? Yes! If you change your mind you can withdraw at any semester break. However, if you do not enroll at the start of 11th grade you lose the opportunity entirely.
Can I play sports in college? Yes!
What are my odds of getting into an online class? Online course opportunities will vary.
Food- Great Lakes Bay Early College offers food, will we? At this time food will be provided only in our BTS cafeterias.
Going through EMC- if it gets too hard or they are not successful does that financial responsibility come back on the parent to reimburse the school? Yes, failure of a course will result in reimbursement being required.
Will the information be posted somewhere? Yes! This will be posted on the BTS Website.
Does this cover books? Yes! Books, fees, and tuition are covered. Parking and food is the responsibility of the families.
13th Year math class - where do they have to take it? At Delta or Davenport Students do not come back to JGHS in year 13.
Are the classes semester or full year? Classes are semester long
What is the difference between dual enrollment and EMC? EMC enrollment is only available during the start of your 11th grade year. Remedial classes can be paid for in the EMC, but not paid for in dual enrollment. EMC is only available with Delta and Davenport. Dual enrollment includes SVSU and other universities in Michigan.
The remedial classes - if you need one, does that count two for one with JGHS and College credits? Yes!
Can college classes only be taken during the school academic year? EMC classes paid for by the district are in Fall and Winter Semesters only.
If my student is already advanced, would they still need to take a math class they've already taken? No! Students are placed via the Accuplacer test. They can continue on with advanced courses.
Will this negatively affect ranked or val/sal students? EMC students are not eligible for val/sal or top 12.
They've already scheduled with JGHS counselors? What do I do? Contact your counselor and let them know you are interested in enrolling in the EMC and they will work to adjust your schedule.
How will this affect AP classes? AP classes will still be offered at JGHS.
What is the deadline to apply? There is no deadline. However, registration at delta begins on March 23rd, so the sooner you apply and get in the better. However, you can register in April and May as well - they are very flexible.