Save the Date - Winter Sports 2021-22 Meet the Bobcats Program is scheduled for Monday November 29th at 6 pm in the John Glenn HS Gym.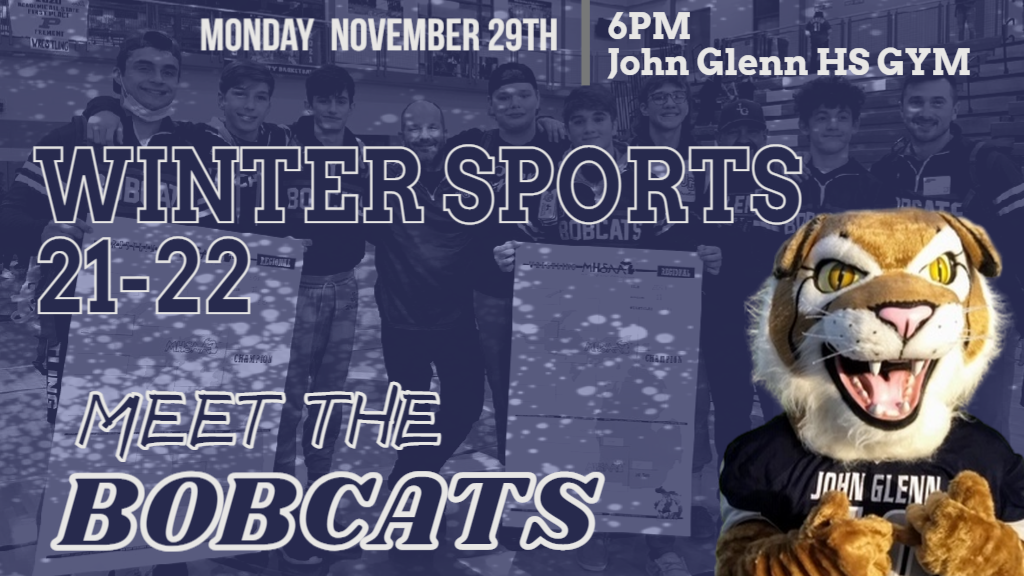 Information, Dates and Times for JGHS Winter Sports Tryouts and Practices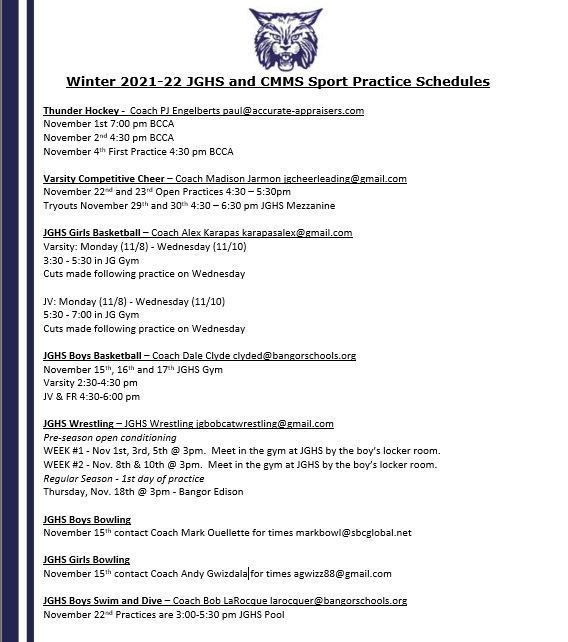 CMMS Girls Basketball 7th grade team is short of players so we are opening up tryouts for 6th grade girls. We will be looking to add three 6th grade girls to the 7th grade team. The tryout will be Monday Nov. 1st from 5:30 to 7:30 pm in the CMMS gym. Must have a valid physical.


A Reminder for all in season student athletes: in order to be eligible to participate in athletics for practices and games, students must be in attendance all day at school. Per the Student Handbook: *Reporting an absence to the attendance office is not enough. If a student does miss any period of the day they need to present a doctors note to the Athletics Department. *Being 10 minutes late or more to the student's first hour or 5 minutes late or more for all other hours constitutes an absence *In the case of any extenuating circumstances when the student arrives late to school without being pre-excused, the student and/or parent MUST personally contact the Athletics Office as soon as possible before the end of second lunch on the date of the absence or he or she will not be allowed to participate in the practice, event, performance, or contest on that day.

CMMS 7th and 8th Grade Girls interested in playing Basketball - Tryouts will begin on Monday October 25th from 5 to 7 pm and Tuesday October 26th from 4 to 5:30 pm. Cuts will be made after that tryout. Practices will begin Wednesday and Thursday October 27th and 28th from 4 to 5:30 pm followed by a parent meeting Thursday night October 28th after practice. In order to participate in tryouts, the Athletic Department must receive a valid physical dated after April 15th, 2021 prior to the tryouts. Please drop them off to the Athletic Department at John Glenn High School.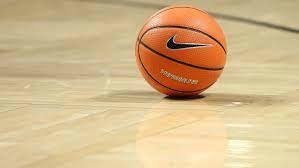 Seniors ages 62 and up interested in purchasing a TVC pass good for BOTH Home and Away games at any TVC Contest can come into the JGHS Athletics Office Monday through Friday from 7:30 am to 2:30 pm and purchase their 2021-22 pass for $10. (MHSAA postseason tournaments excluded)

CMMS Volleyball begins Monday August 30th in the CMMS gym. Tryouts will be Monday through Wednesday 4:15-5:45 for 7th grade and 5:45-7:00 for 8th grade Cuts made Wednesday and first team practices Thursday VALID PHYSICAL DATED AFTER APRIL 15th, 2021 REQUIRED BEFORE TRYING OUT

John Glenn High School Athletic Department is proud to announce the two newest teams for our students. *Girls Cooperative Hockey Team through Heritage High School begins this Winter. Interested Girls may contact the coach - Dr. Jack Linehan -
jlinehan11@hotmail.com
*JGHS Equestrian Team coming next Fall 2022. Information can be found on miha.org and sign ups will be posted in the Spring of 2022!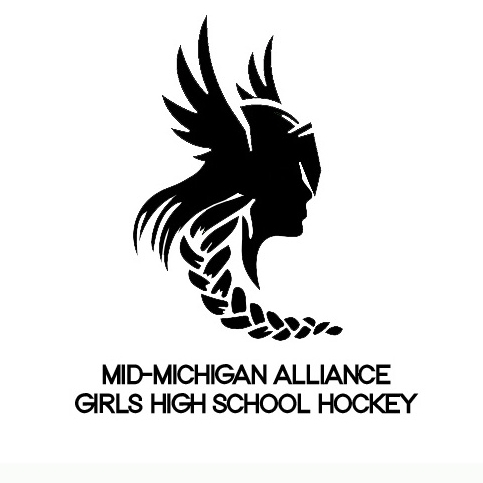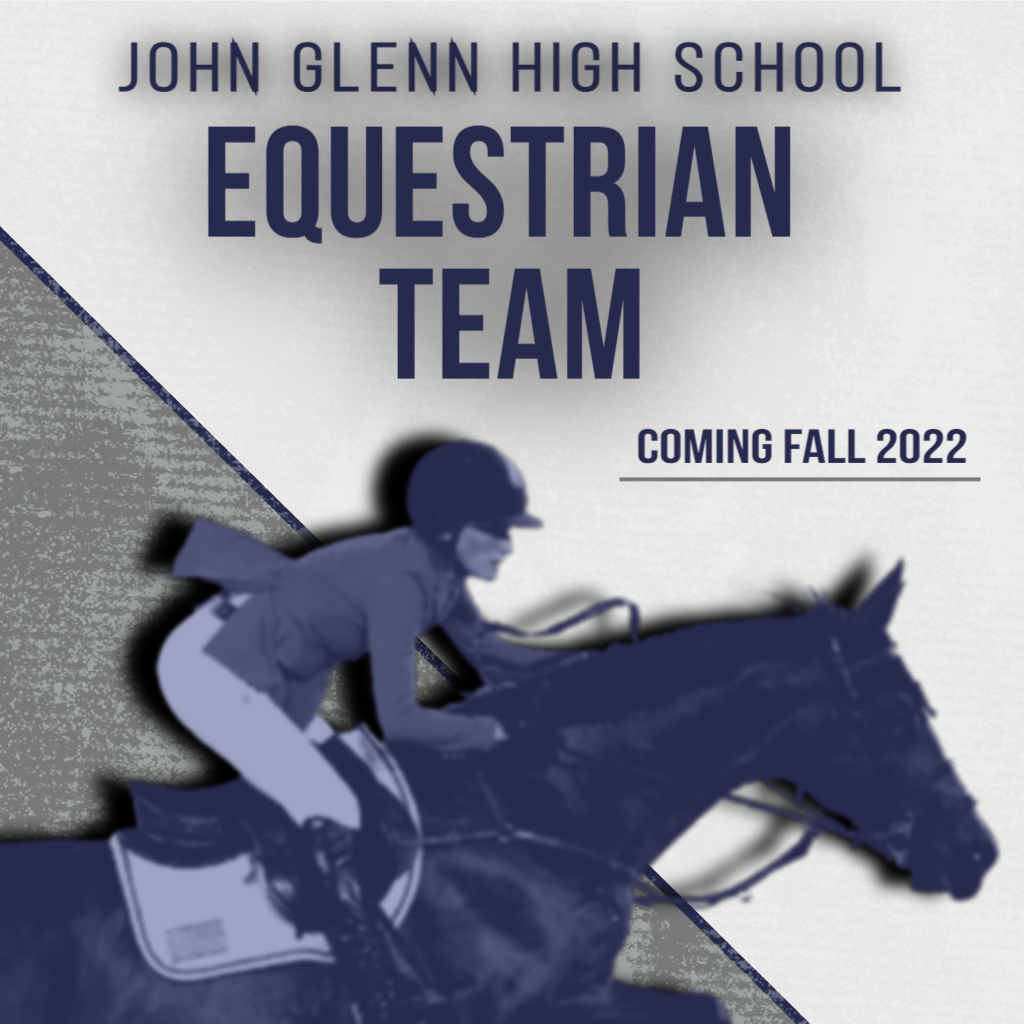 CMMS Volleyball Tryouts will begin on Monday August 30th. Time to be announced later. Valid physical dated after April 15th, 2021 required before trying out. Stay tuned for tryout times.

Any incoming Freshman Girls and parents interested in JGHS Girls Soccer please contact Coach Matt Kraft at (716)581-2213 or email
mkraft31276@gmail.com
to get info for group chat for year round training and soccer related activities. Please share with anyone interested!

Fall Sports are just a few weeks away from starting! See attached screenshot for Fall Sports Aug 9th and Aug 16th Practice Schedules. Please remember to have a valid physical on file with athletics and your Pay to Participate fee at the first day of practice August 9th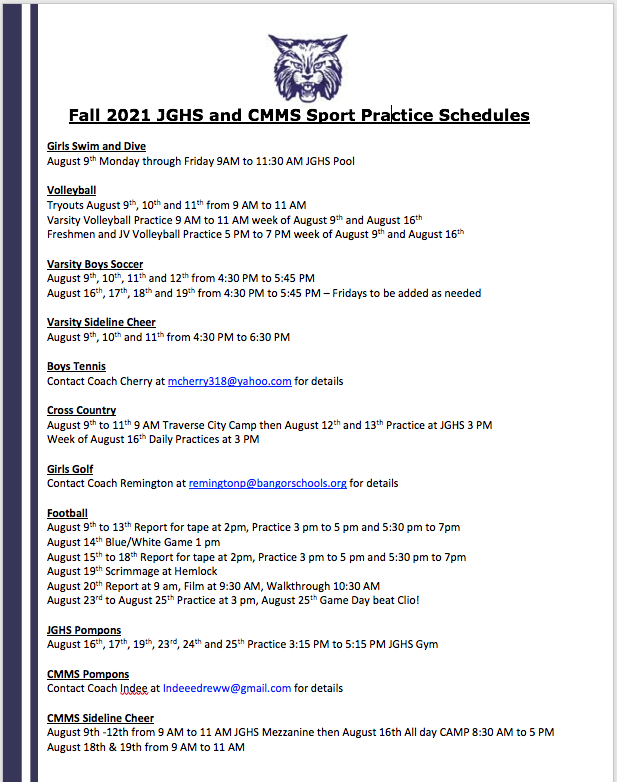 The JGHS Athletic Department is proud to welcome our two new Varsity Soccer Head Coaches to Bobcat Nation: Brian Scherzer Varsity Boys Soccer Matt Kraft Varsity Girls Soccer Both Brian and Matt have extensive and high level experience leading High School, National and Premier Soccer Teams at various levels and locations! We will be hosting a Meet the Coaches Introductory Session next Tuesday July 20th at the JGHS Soccer Fields for parents and players. Boys will meet at 6:00 pm and girls will meet at 6:30 pm. For the Boys, Coach Scherzer can be reached at
bmscherz@gmail.com
989-225-4357 For the Girls Coach Kraft can be reached at
mkraft31276@gmail.com
716-581-2213 Welcome to Bobcat Nation Coach Scherzer and Coach Kraft!

JGHS and CMMS Girls Basketball players interested in attending the TRUE Shooting camp at JGHS on June 16th, please contact Varsity Girls Basketball Coach Karapas at
karapasalex@gmail.com
for full details and registration!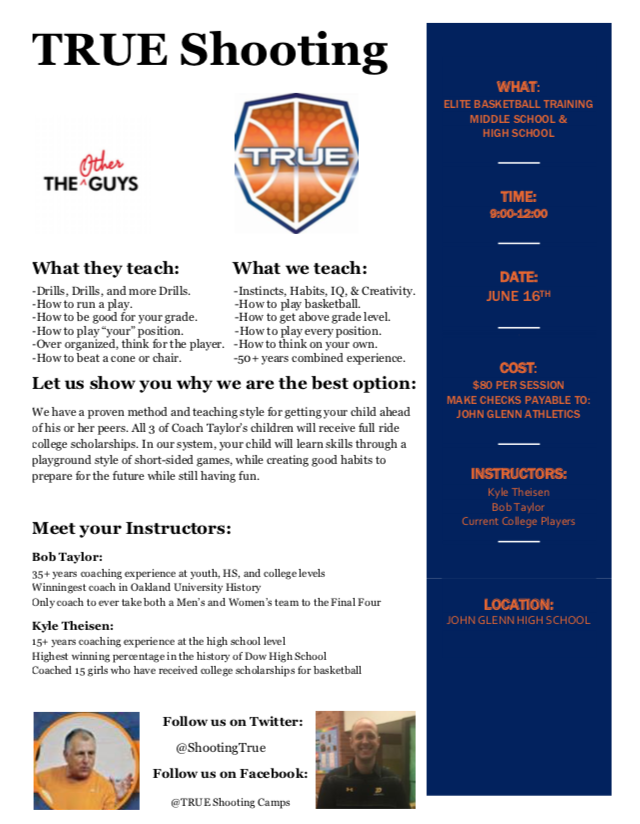 JGHSis happy to announce the selection and hiring our new Head Coach of the Girls Basketball Program - Alex Karapas! We will be having an info session to detail summer program plans with Coach K June 8th at 5pm in the JGHS gym. Welcome to Bobcat Nation Coach Alex Karapas!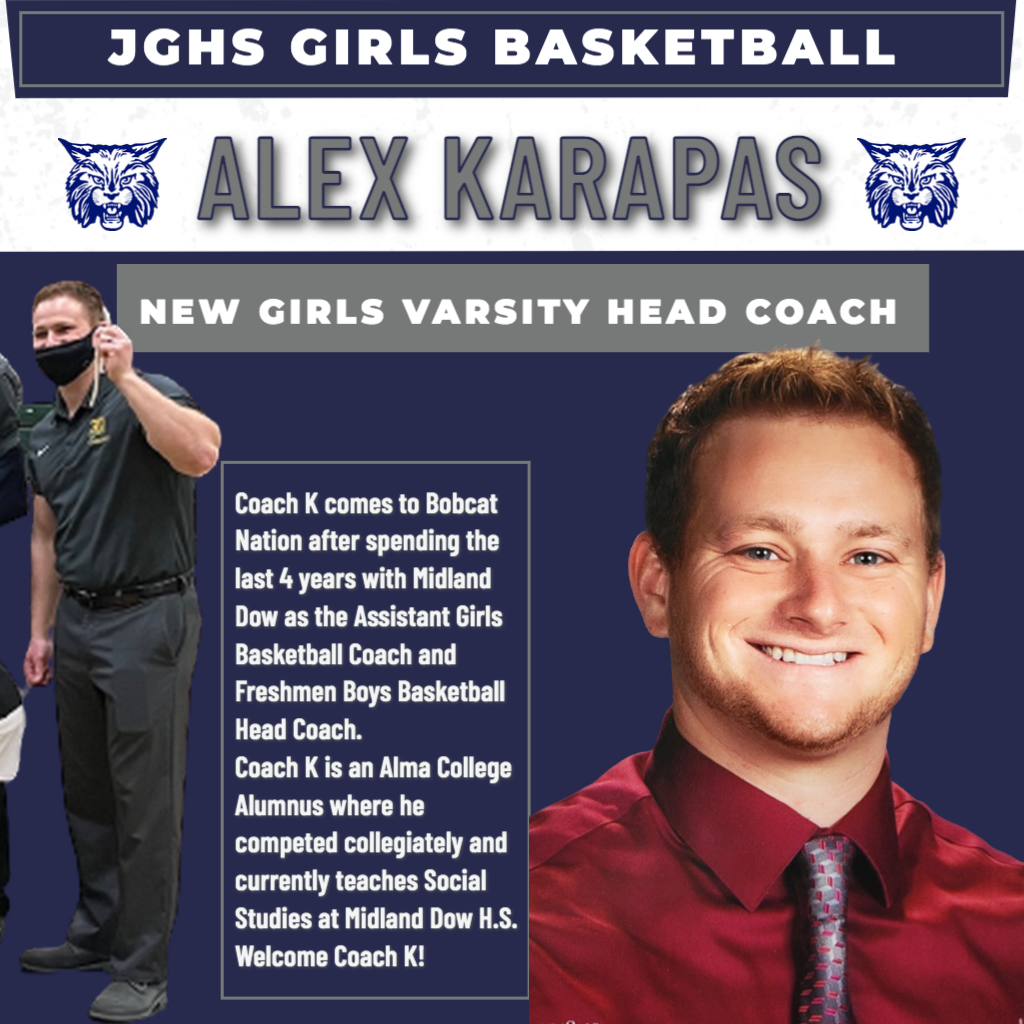 JGHS soccer players (Boys and Girls) for 2021-22 - Please see attached calendar for voluntary summer workouts with Coach Page.