Congratulations to Emma Ozdych and Hannah Spyhalski for being one of 15 students from the Bay, Midland, and Saginaw Counties to receive the Dr. Martin Luther King Scholarship.

Foreign Language Day Winners! Part 2 Congratulations to Weston Neeb, Sara Covaleski, Aleks Birkle, Troy Reno (Spanish) who took 3rd place on the International Awareness Test Competition. Way to go Bobcats!

Foreign Language Day Winners! Part 1 Congratulations to the following Bobcats for their accomplishments at SVSU's Foreign Language Day: Brock Ritter (French) took 1st place in the Dance Competition, Makayla Flores (French) took 1st place in the Poster Competition.
Seniors - If you are attending Delta College in Fall, we will be offering the Accuplacer at John Glenn on November 30th. If you are unsure if you need to take it, see your counselor. We have two times set up: 7:45 - 9:45 and 12:20 - 2:20. Sign up in counseling office.
Due to the Veteran's Day Assembly on Friday, am career center students will be dismissed at 9:55 and pm career center students will be dismissed at 1:15 from the career center.
Seniors who attend the career center. Need help finishing up your FAFSA. The Career Center is hosting a FAFSA event on November 8th from 6 - 7:30. See your career center counselor with questions. Use
https://www.baisdcc.net/counseling/
to sign up

Student senate at the Michigan student leadership institute training today in Mt.Pleasant! #bobcatnation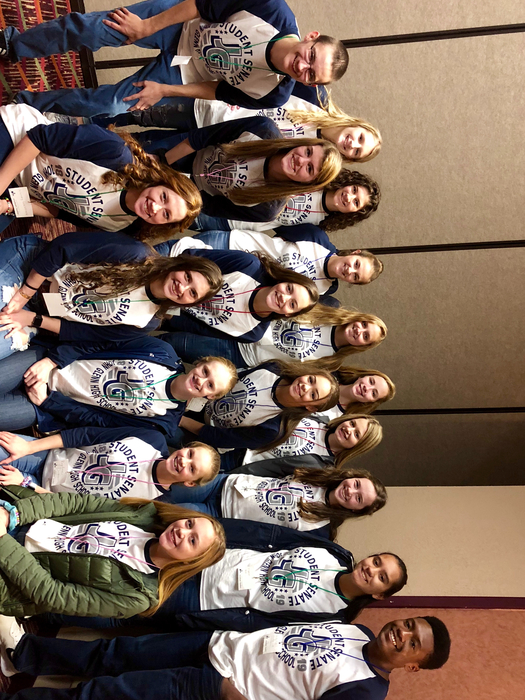 Congratulations to the Lady Bobcat Volleyball team on their victory over Carrollton High School tonight in District Action. Keep up the great work! #bobcatnation
Seniors - College Application Day is Oct 23rd in the library. Students will come down from English classes. For those who have English 3rd or 6th hours, come down either 2nd or 5th hour. Please be sure to have your social security numbers. This is chance to finish up apps.
Counselor will be presenting our College 101 PowerPoint to seniors on October 16th during FLEX A. We would like all our seniors who have FLEX B to take first lunch so they can also be part of our presentation.

Bobcats Take D.C!! Again! Congratulations to Anthony Oswald and Mackenzie Jean-Marcoux as they return to Washington DC for the International CSO Summit. Thanks to you and Mr. Jurek for all you do!

Welcome back to all former Bobcats! Have a great homecoming week. Class of 1987

Please join us at the Mid Michigan Health Park Open House/Ribbon Cutting on Wednesday September 26th from 5-7 pm. A select ensemble of Bobcat Singers will be performing under the direction of Ms. Anna Doering #bobcatnation

New website training with a great group of people.