Delta College Honors program update! Good news! In response to the ongoing pandemic, Delta College's Honors Program is waiving the SAT requirement to apply for the President's Honors Scholarship, the school's only full-ride scholarship. You can still submit your score if you would like, but it is not a required part of the process this year. Also, we are extending the application due date by two weeks. The close date for applying is now Wednesday, November 24th. So submit your application and then go on Thanksgiving break knowing you are being considered for Delta's most prestigious scholarship. The PHS covers tuition, fees, and books for two full years so recipients end up with a debt-free associate degree from one of the country's leading community college. It is specifically for incoming freshman who graduate high school this coming spring. Please spread the word to anyone you know who qualifies! Recipients also receive: Dedicated academic advisors Dedicated contacts in financial aid, the bookstore, student activities, internships, etc. Priority registration Regular check-in meetings with Honors leadership A direct line to on-campus employment on the WRIT Center Recognition on their final transcript and at graduation Here is a link to Delta's scholarship application site. Apply today!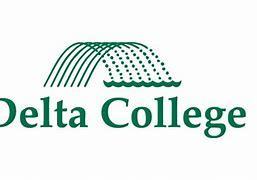 Information, Dates and Times for JGHS Winter Sports Tryouts and Practices

JGHS Students and Parents, Our After School Success academic support program is now up and running.  Students who need help or support with homework, projects, or just need a quiet place to work, can report to the library Monday through Thursday from 2:30-3:30.  A John Glenn teacher will be present to help answer questions and support the students as necessary.  You do not need to make appointments or register for this program.  Students can show up to the library on the days they need support.  If you have any questions about the after school success program you can call the main office at 989-684-7510.

JGHS Parents and Guardians: Just a friendly reminder that tomorrow (October 21st) is a half day for students due to parent-teacher conferences. Students will be dismissed at 10:30 am. Parent-teacher conferences will then take place in person in the afternoon/evening from 1:00 to 7:00.

There was an error in the last message that went out. Please see the updated message below: Hello John Glenn Seniors and Senior Parents, It's Senior time at John Glenn High School and that means it is time to order everything you need to celebrate and commemorate this Senior Year! The deadline to order your cap and gown is Oct 29th! NOW is the time to order your cap and gown, graduation announcements, and class apparel! Additionally, if you order our very popular Senior Jewelry this week, you can use code SENIORGIFT40 to get $40 between now and October 29th. This is a promotion that more than pays for your cap and gown! Please CLICK the video links below for all the important information you need.
https://view.vidreach.io/viewer/reach/ea528bb5-6689-4dc2-8dd0-afcd43ca5f49/fbd61284-24fb-402e-9217-6c94fbef8b63/2cd24c90-ef92-4d22-8eb5-cf952360c1a3?pk_campaign=fbd61284-24fb-402e-9217-6c94fbef8b63
The EASIEST way to order is click on the link and order online at Jostens.com. We will have packets at the school that you can fill out and bring back to school for us to pick up or order at Jostens.com. Also, if you would like us to send you more information about graduation and dates coming up, please fill out the below link AFTER you review the video above to get future information.
https://gregjolly.typeform.com/to/jQr9d6oY
Come cheer on the Juniors and Seniors as they take on each other at the 2021 Powderpuff Game! Proceeds from the game will help support our Homecoming Charity, the Barb Smith Suicide Resource & Response Network. Admission is $5.00. Passes and and IDs are not accepted as this event is a fundraiser. The 2021 Homecoming King Coronation will also take place during halftime of the game. Wear red to support the Juniors or black to support the Seniors. Game begins tonight (9/21) at 7:00 p.m. Gates will open at 6:00 p.m.
The 2021 Homecoming Dance is on Saturday September 25, 2021 from 8:00-11:00 p.m. Homecoming tickets are now on sale during both lunch hours. Tickets sales will end on Friday September 24, 2021 and no tickets will be available for purchase at the door. Tickets are $15.00 Your ticket includes a class color t-shirt to wear on our Color Wars spirit day (Thursday). T-shirts are first come first serve and limited sizes are available so get your ticket/shirt early. If you are not planning on attending the dance but would like to purchase a t-shirt only, you can purchase just a shirt for $10.00. Ticket and t-shirt sales are taking place during both lunch hours in the old Wildfire Credit Union office at the corner in the Freshmen hallway/Science Wing.

Dear Parent/Guardian, The good news regarding the school lunch program for the 21-22 school year is that every student will be able to receive a healthy breakfast and lunch at NO CHARGE. In order to make this happen we still need every household (regardless of income) to fill out and sign the free and reduced meal application.  There are paper copies of the application available in the main office or you can fill out the application online by going to 
https://www.familyportal.cloud/
If you have any questions about the lunch program for this school year, please contact the main office at 684-7510.

JGHS Parents and Students: Updated schedules are now available to view in Skyward.  We encourage all students to login to Skyward to check their schedule (before Monday) as there may be changes to what was in Skyward previously.  Due to constraints in the master schedule, we cannot honor schedule changes at this time.

JGHS Parents and Students: We wanted to make sure everyone had a copy of the daily schedule that we will follow this year just in case you didn't have an opportunity to come to registration this week or to pick up the daily schedule while you were at registration.  This is the same daily schedule we used prior to the COVID shutdown in March of 2020.  We will run a normal weekly schedule during the first week of school where you will see all of your classes on Monday (no Flex) and then the block days on Tuesday, Wednesday, and Thursday (with Flex).  We are looking forward to seeing everyone bright and early on Monday, August 30th! Click on the link below to access the daily schedule:
https://drive.google.com/file/d/1mFWiZJDRso9fPx3946ya_QfWSlsxTctj/view?usp=sharing

JGHS Parents and Students: This is your final reminder about registration that will be taking place on Monday, August 16th and Tuesday, August 17th. Please click on the link below that will take you through a walkthrough of what registration will look like.  Please note that you will need to park in the back parking lot to enter the building for registration.  Student schedules will be live in Skyward at approximately 7:30 am on Monday, August 16th.  Please make sure you check your schedule on Skyward prior to coming to registration as there will not be a paper copy of your schedule distributed at registration.  If you have any questions about registration please call the main office at 684-7510.
https://drive.google.com/file/d/1QWHJ_tXdirG6ULa4tTm6klJVmNQD2ASU/view?usp=sharing

JGHS Parents and Students: This is just a friendly reminder that Fall 2021 registration will be taking place on the following dates and times. Monday, August 16th Seniors 9:00-11:00 Juniors 1:00-3:00 Tuesday, August 17th Freshmen 9:00-11:00 (Bring your district-issued Chromebook to Registration) Sophomores 1:00-3:00 * The student profile sheets were sent out in the mail this week.  Please be sure to bring the student profile sheet to registration with any corrections or updates to contact information.

Attention All Incoming Freshmen at JGHS: All incoming freshmen will need to bring their district-issued Chromebooks with them to registration.  You will turn in your old Chromebook and you will be issued a new one at registration.  Freshmen registration will be taking place on Tuesday, August 17th from 9:00 to 11:00 am.  If you have any questions please call the main office at 684-7510.

JGHS Parents and Students: Mark your calendars now for Fall 2021 Registration.  Please see the dates and times for each grade level below: Monday, August 16th Seniors 9:00-11:00 Juniors 1:00-3:00 Tuesday, August 17th Freshmen 9:00-11:00 Sophomores 1:00-3:00 * Please be sure to bring the student profile sheet to registration with any corrections or updates to contact information.  You will receive the student profile sheet in the mail around the first week of August.

JGHS Seniors and Families, We are so close to the end and I am getting really excited! I hope that all of you are as well. Here are a couple of important announcements regarding graduation: 1. Let's start with the best news of all! Based on the current forecast that we have, we will be holding graduation as planned on June 4th at 6:30 pm in the football stadium! It looks like it will be a beautiful night and we cannot wait to celebrate the Class of 2021. 2. Reminder, there are no tickets that are being handed out for graduation anymore. Now that the restrictions are lifted, students may bring as many guests as they would like! 3. Seniors need to come to graduation rehearsal tomorrow at John Glenn. We will be meeting at Noon in the auditorium.  4.  Senior Sunset will be tomorrow night at the Football Stadium at 8:30. See you there! Please do not hesitate to contact us with any questions. Have a wonderful night!

Please see the following letter for an important announcement about this year's graduation ceremony.
https://5il.co/t4lv

Our Summer School registration is now open. Here is the link to register for the classes that you may need:
https://forms.gle/C3fs4Hb8uecpHckp7
The main focus of Summer School is for helping out students that need to be recovering credit. First opportunities must be given to these students so that we can keep them on track to graduate. Please only register if you are needing to recover credits. Feel free to contact us in the main office if you have any questions and we will be happy to help. Registration will close on Sunday, June 6th.

Seniors, you can pick your Cap and Gown from the main office Monday through Friday from 7:00 a.m. - 3:00 p.m.

JGHS Students and Families, Last night the Board of Education voted on our model of learning for the month of May. They decided to continue with Remote Learning with the option of attending school in person. This has been the model that we have been following all semester, minus the past three weeks. As of now we will assume that your student will continue with their prior commitment starting May 3rd. If they were attending in person we will assume that they will be coming back to the building, if they were learning from home we will assume that they will continue learning from home. If you would like to change your student's commitment either way, please contact us in the main office and we will get that changed for you. The phone number is 989-684-7510 and my email is
mcpeakd@bangorschools.org
. Please do not hesitate to reach out if you have any questions. Have a great day!

Attention Seniors, Sarah Rogers from Spherion in Midland will be hosting a virtual meeting about employment options after high school. Must be 18. The meeting will be held Friday 4/30/21 at 11:00am. The google meet link is below: meet.google.com/hwa-pxsh-dvh