Attention Seniors! Tomorrow is NEXT STEP DAY! Wear your college , military, trade school or career shirt! We can't wait to see what your future holds!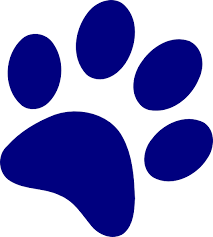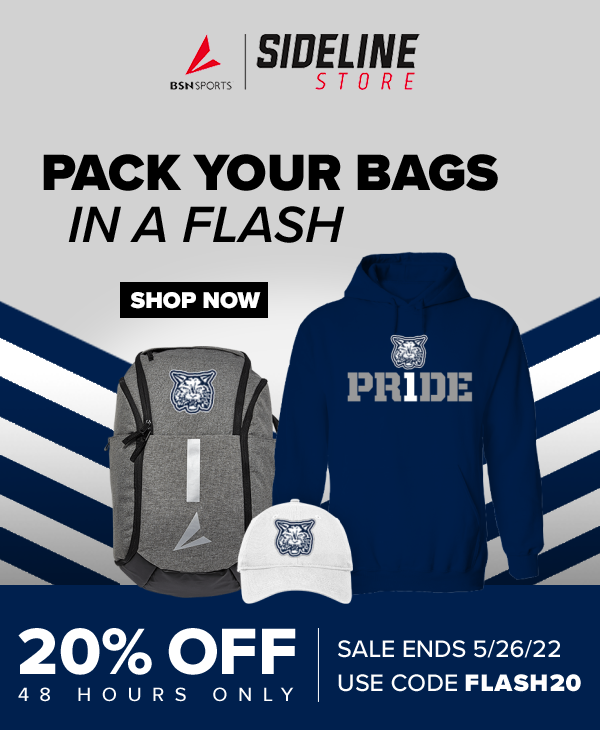 YEARBOOK ORDERS *LAST CALL There's nothing better than seeing everyone together again in the 2022 Yearbook. Our students and staff have been diligently capturing the memories of this whole school year.  If you want a copy of the Yearbook you must order by Sunday, May 29 .  We will not have extra books in the Fall when they arrive at school.  Order at 
www.jostensyearbooks.com

BIG 10 Alliance Event! Student Event: Thursday May 19, 7:00pm—8:30pm Join the Big Ten Academic Alliance as we host the Admissions Officers of the Big Ten! Learn from all 15 institutions about their admissions process and about what makes their school unique. Get your questions answered in our break-out Q&A rooms. Move between sessions to hear from all the institutions you may be interested in. Register NOW!
https://btaa.zoom.us/webinar/register/WN_nhccdrN_QPGUgYYiSuTHhg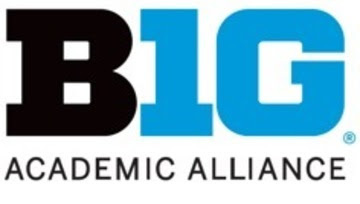 Attention Seniors who might be interested in construction or a survey job through Spicer group. Check out this opportunity!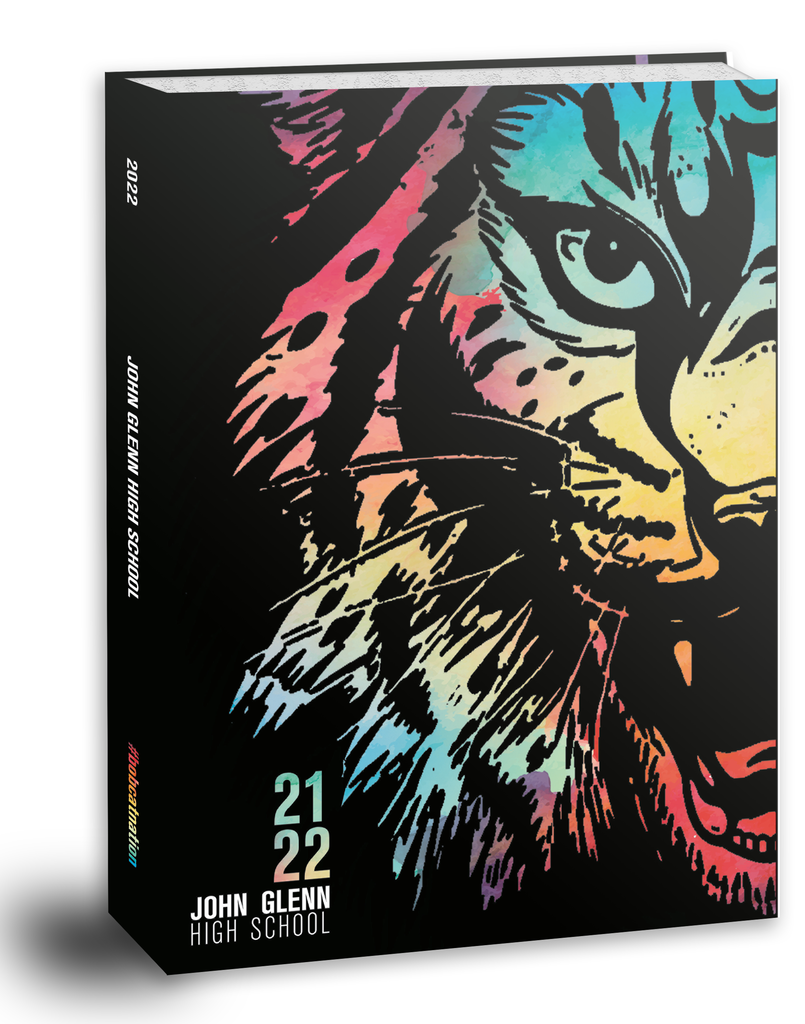 Good Morning, Due to an unforeseen conflict with postseason athletic tournaments, we will be switching days for our honors assemblies next week. We will simply be flip-flopping the days for the Juniors/Seniors and the Freshmen/Sophomores. The new schedule for honors assemblies will be as follows: Sophomores - Thursday, May 19th @ 8:00 am Freshmen - Thursday, May 19th @ 1:00 pm Seniors - Friday, May 20th @ 8:00 am Juniors - Friday, May 20th @ 1:00 pm The lists of students receiving awards on these days have been sent out to the individual families through Skyward. The lists are also posted outside of the main office doors.

We are pleased to announce that the John Glenn High School Yearbook program received a National Program of Excellence Award from Jostens!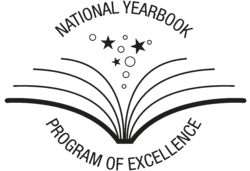 JGHS Students and Parents: Summer school registration is now open. Any John Glenn student that failed a 1st semester class or ends up failing a 2nd semester class that is required for graduation will need to take a credit recovery class during summer school. If the credits are not earned during summer school, students will have to repeat the course during the next school year. Please see the attached flyer for more information. If you are unsure if you or your John Glenn student needs to attend summer school, please reach out to our counselors Emily Gokey at
gokeye@bangorschools.org
or Sara Engelberts at
engelbertss@bangorschools.org
. You can also call the counseling office at 989-684-7510 x2206. Summer School Registration Form:
https://docs.google.com/forms/d/e/1FAIpQLSfYeEBNVBHJYF1iE7z1JJLWULpMjGvwV9eRakjizE76jHYbtQ/viewform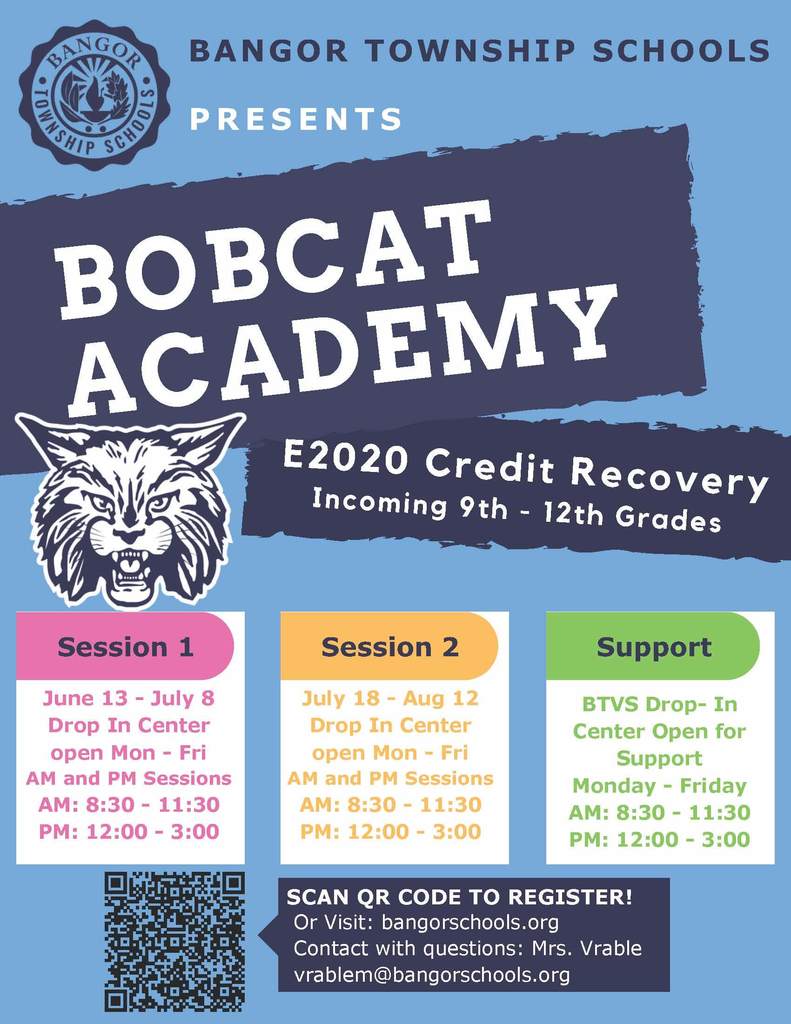 GMCA and ABC LOGIC (Ladies Operating for Growth in Construction) are excited to announce we are hosting Power UP: It's a mother-daughter event 5:30-8:30 pm Wednesday, May 18 at the Midland Curling Club, 2009 Jefferson Ave., Midland. Girls will spend the evening participating in hands-on activities, listening to dynamic speakers and exploring career opportunities in the construction industry. This FREE event is for female students grades 6-12 and her mom/legal guardian/adult. Register here:
https://www.poweruploud.org/mdtmichigan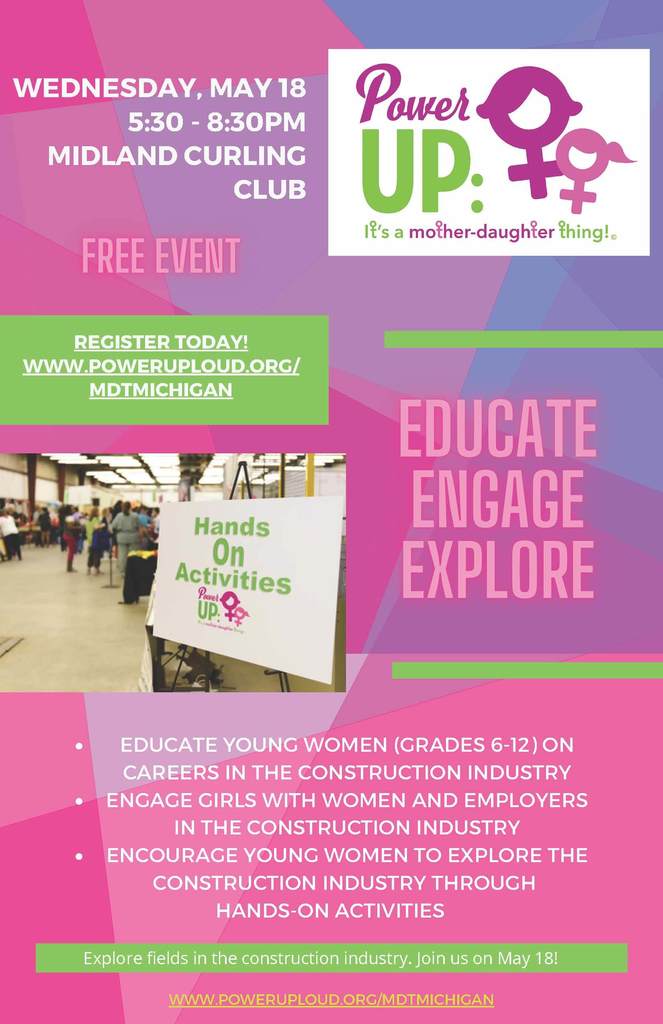 JGHS Seniors and Senior Parents, We are proud to announce that we have partnered with Harbour Light Photography to take pictures of our graduates during the commencement ceremony on Friday, June 3rd.  Please see the flyer for information on how to order commencement pictures.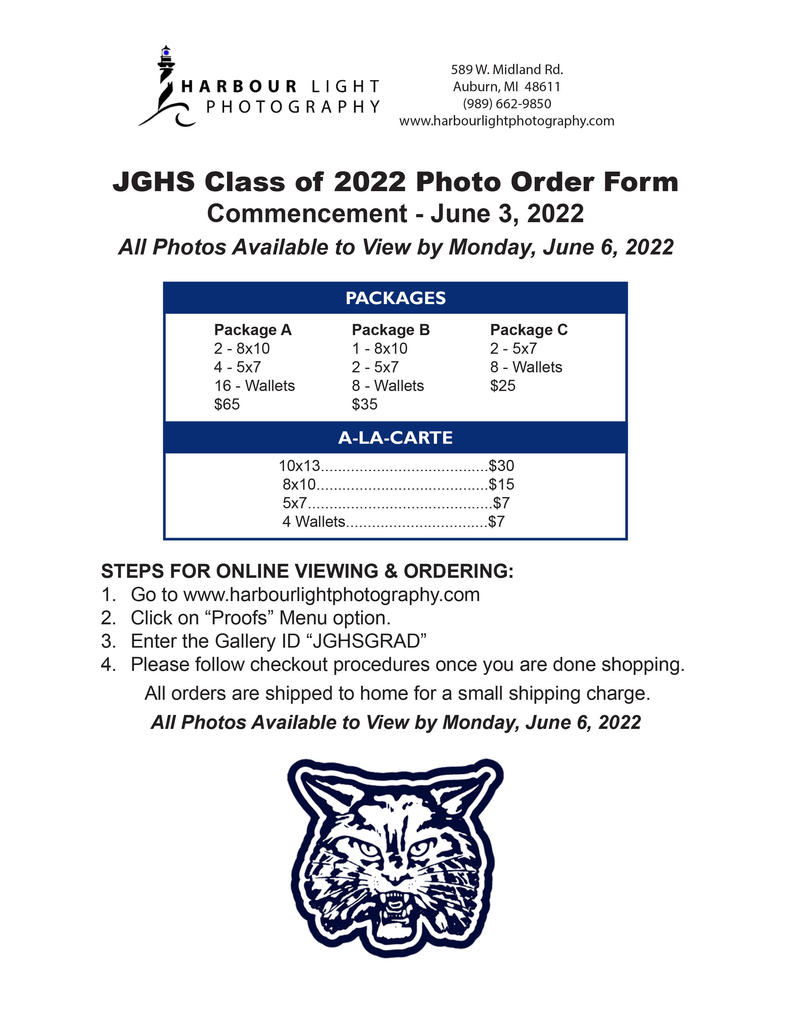 Any senior who has received a scholarship, please see Ms.Rau in the counseling office or email her at
raud@bangorschools.org
so your scholarship can be announced at the award assembly.

The Dow Bay Area Family YMCA manages a scholarship fund for the Rowley family in which scholarships are provided for youths or families from Bay County who wish to attend a faith-based overnight or YMCA resident camp. Scholarship applications must be returned to the Dow Bay Area Family YMCA, Attn: Tami Ashlock, by April 29, 2022. If you have any questions, please contact me at (989) 895-8596. Thank you so much for your time.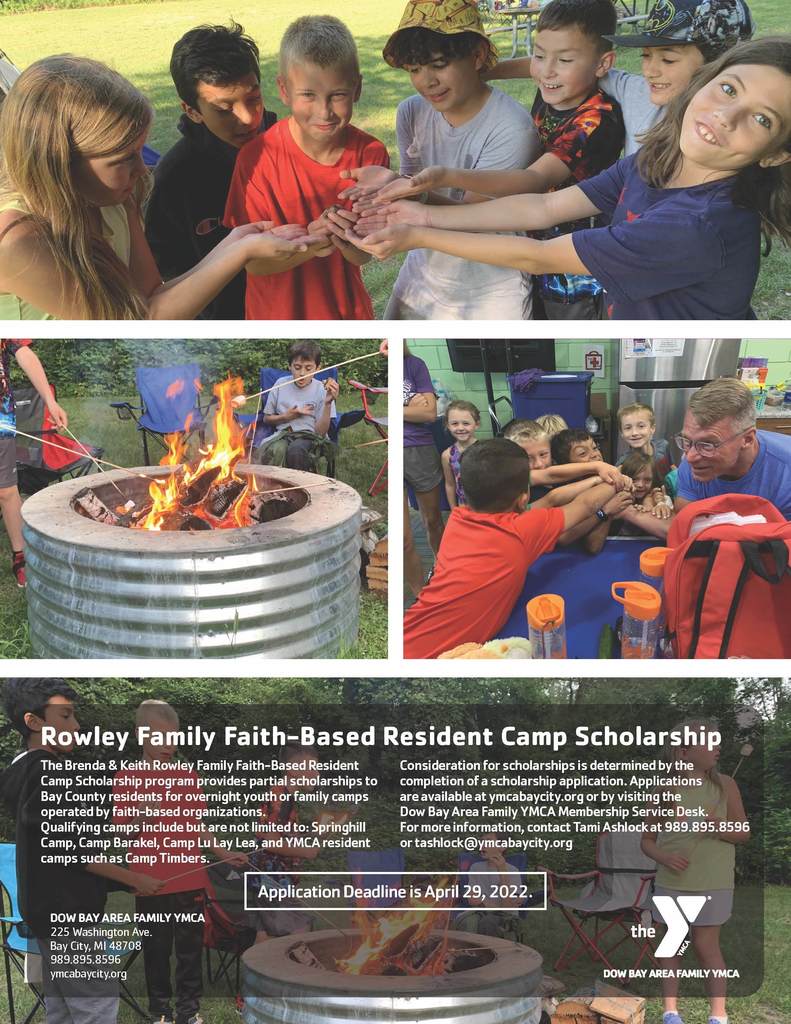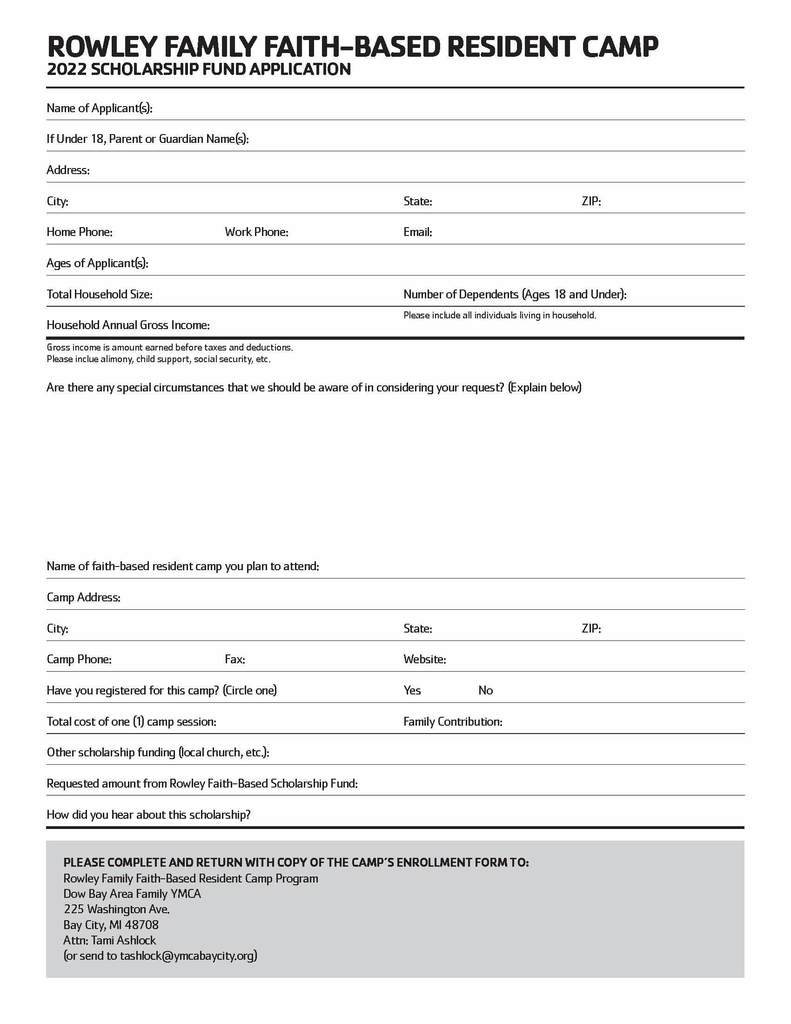 Any Freshmen or Sophomores that are attending the trip to Washington D.C. (April 27th-29th) should be aware that there is a parent informational meeting on Wednesday, April 13th at 5:30 pm in the CMMS commons.

JGHS Students and Parents: Next week, Tuesday, April 12th through Thursday, April 14th we will be completing our state assessments at John Glenn High School. We will follow the testing schedule below. Please be aware of what grades report for testing on each day *Tuesday, April 12th - ALL STUDENTS (9-12) report to school. 11th grade students will be completing MSTEP testing on this day. Juniors need to bring their Chromebook as this test will be completed online. All other grades report to classes as normal *Wednesday, April 13th - All 10th and 11th graders report to school for testing. 10th grade will be taking the PSAT and 11th grade will be taking the SAT. No school for 9th and 12th grades. * Thursday, April 14th - All 9th and 11th graders report to school. 9th grade will be taking the PSAT and 11th grade will be taking the Workkeys assessment. No school for 10th and 12th grades. *Friday, April 15th - No school for all students (Good Friday) TESTING IS NOT OPTIONAL THIS YEAR, ALL STUDENTS MUST TEST Please note that cell phones will NOT be permitted in the classroom during state testing. If you have any questions about the testing that is taking place next week, please call the main office at 684-7510.

Great Lakes Bat Region College Night Wednesday April 6th at SVSU! for more information go to svsu.edu/glbrcollegenight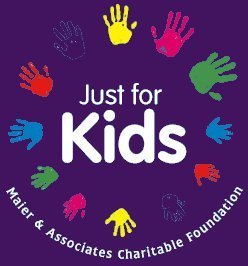 Spring Sports Start Date/Times/Locations attached in the photos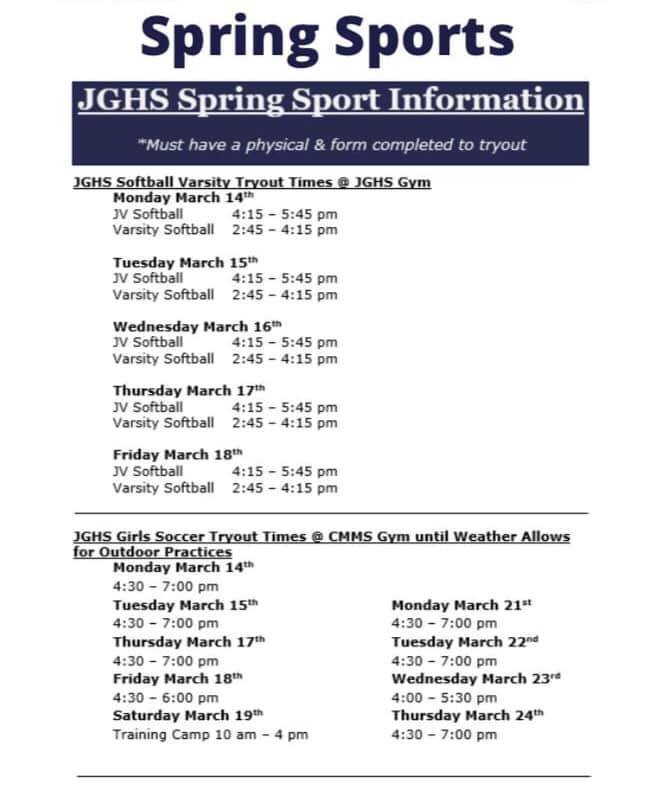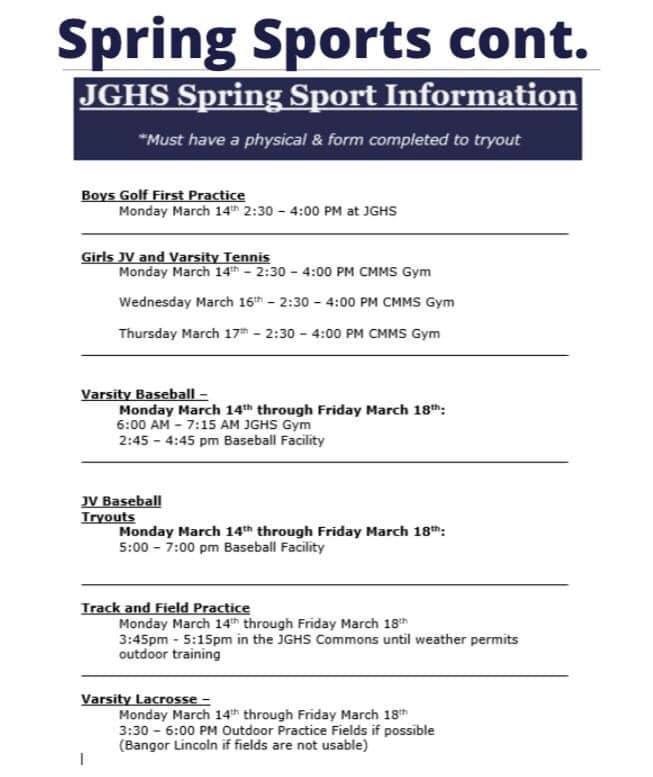 For 2022-23 academic year, FAFSA submissions now received at the Federal processor on or before May 1, 2022 will be given priority consideration for the Michigan Competitive Scholarship and Michigan Tuition Grant.

The 2022 J. Russell and Gladys Irene Carmell Scholarship Program online applications will be available here:
https://learnmore.scholarsapply.org/carmellscholarship/
Your assistance is needed in connecting students to these online applications. Applicants to the J. Russell and Gladys Irene Carmell Scholarship must be: U.S. citizens who have resided in the Tri-County (Bay, Midland and Saginaw Counties, MI) area for a minimum of four years prior to scholarship application. High school seniors or the previous year graduates*, in the top 25% of their high school graduating class. Planning to enroll in full-time undergraduate study at an accredited two-year or four-year college, university, or vocational-technical school for the entire upcoming academic year. Planning to study and engage in a recognized nursing profession including Registered Nurse, Licensed Practical Nurse, or Nurse-Anesthetist. The application submission deadline for the 2022 program is March 16, 2022 3:00 PM CT.