Winter Map Growth Reading and Math testing for all K-8 students will occur between January 18-29th. Testing will be proctored remotely, by each classroom teacher, as it was in the fall. MAP Growth helps teachers understand what students know today, so goals can be set to improve growth throughout the rest of the year. This is your chance to shine and show what you know!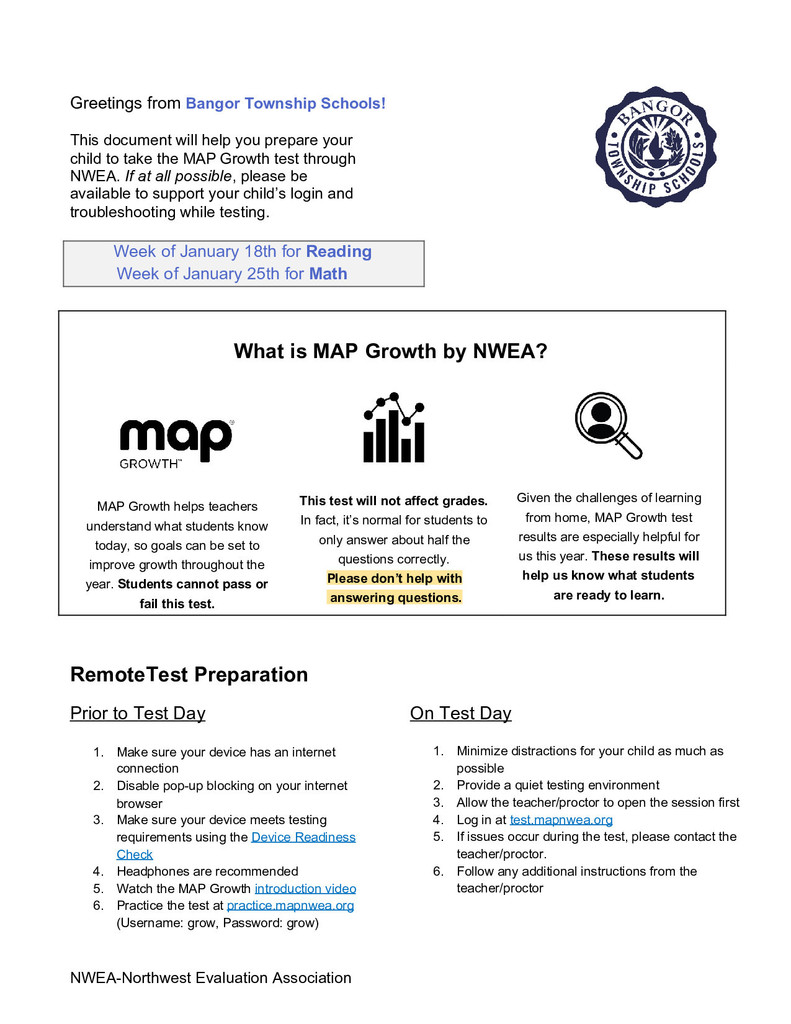 Check out our new Brain Break sessions with magician Cameron Zvara. Each week, we will learn more about our character strengths, our Bangor West Friends, and even some magic. Check out this web page for all of our Brain Break sessions. Our first episode is available now!
http://brainbreak.live/bangorwest


Check out our newsletter for this week for the most recent updates!

Check out our newsletter with new updates, Bangor West apparel, and our virtual book fair.

Please check out our remote learning schedule below. Feel free to contact your child's teacher or the office if you have any questions. Thank you!

Bangor West is moving to remote learning starting Wednesday, 18th. Please read the attached letter from Superintendent Matt Schmidt.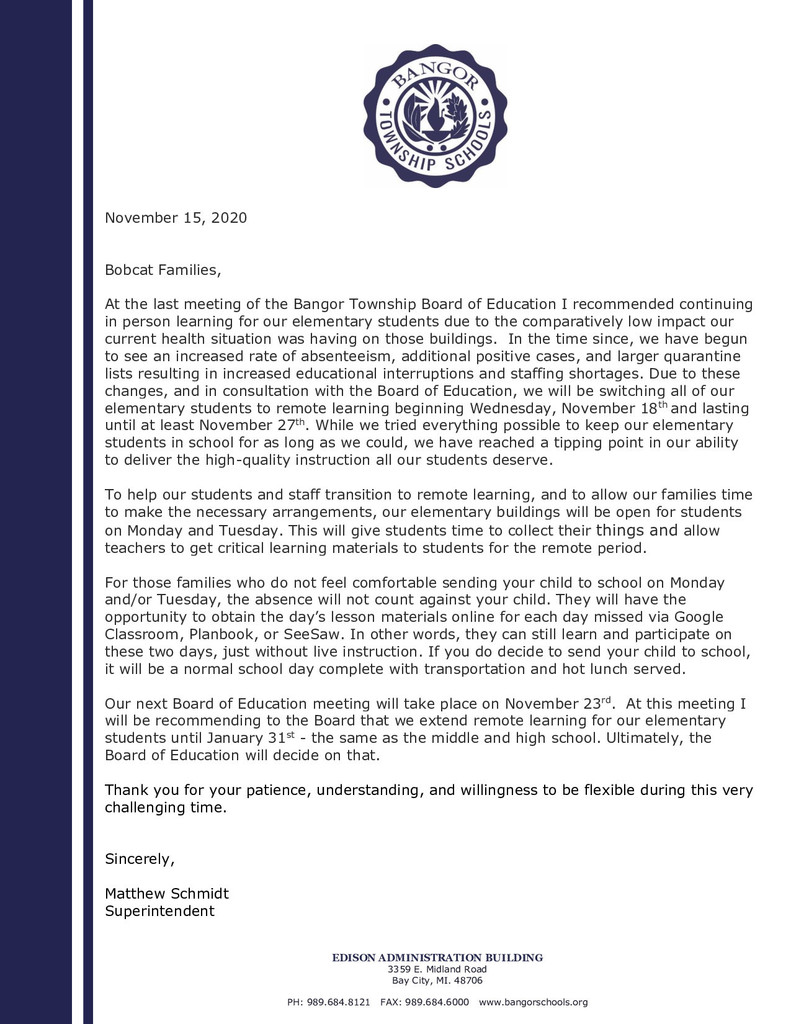 Hello West Families, please click the link below for our newsletter.  There are also links in the newsletter for Bangor West apparel and for our book fair and they are listed below for quick access.  Take care! 
https://www.smore.com/x8nsy

Bangor West Book Fair will be open virtually from November 9th through November 23rd. There will be a shipping charge if your total is under $25 but if you over $25, it is free shipping right to your home. Check out the link below!
https://www.scholastic.com/bf/bangorwestelementaryschool2

Check out our newsletter for October 30th!

Halloween Celebration this Friday- While many of our Halloween traditions of wearing costumes and distributing candy will have to be postponed until next year, teachers do have some activities planned for our students. Due to COVID-19, visitors are not allowed in the building. Please have your child wear black and orange this Friday to celebrate!


If you are looking to be a part of our Bangor Team, we currently have openings for a general maintenance position. Please check out Bangor's website for more information.

Check our our newsletter with the latest updates including our spirit week information!

We will be celebrating Spirit Week next week. Students must leave props and extra items for their apparel at home to reduce the number of items brought into the classroom. Apparel only. Monday - Crazy Hair and pajama day Tuesday - Camouflage/pattern day Wednesday - Jersey Day/Hat day Thursday - Throwback Thursday with Decades Day Friday - Bangor West/John Glenn Day

Our final weekly video with some reminders and notes for arrival and dismissal. We can't wait to see everyone Monday! Look forward to more newsletters sent home in the future to keep you updated. Have a great weekend!