It's time for preschool enrollment. See the attached flyer for more information on our GSRP program.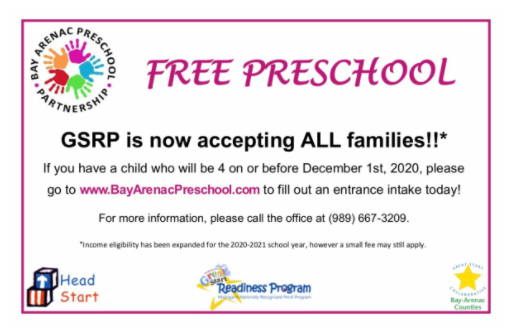 Hello future Bobcats! Enrollment for Bangor Township Schools Kindergarten and Young 5's program is coming soon. Read through the information on the flyer for more details. Share this information with anyone who has a young child who wants to join our #bobcatnation! We can't wait to meet our Junior Bobcats!

Please read the attachments for more information on Girl Scouts!





Winter Map Growth Reading and Math testing for all K-8 students will occur between January 18-29th. Testing will be proctored remotely, by each classroom teacher, as it was in the fall. MAP Growth helps teachers understand what students know today, so goals can be set to improve growth throughout the rest of the year. This is your chance to shine and show what you know!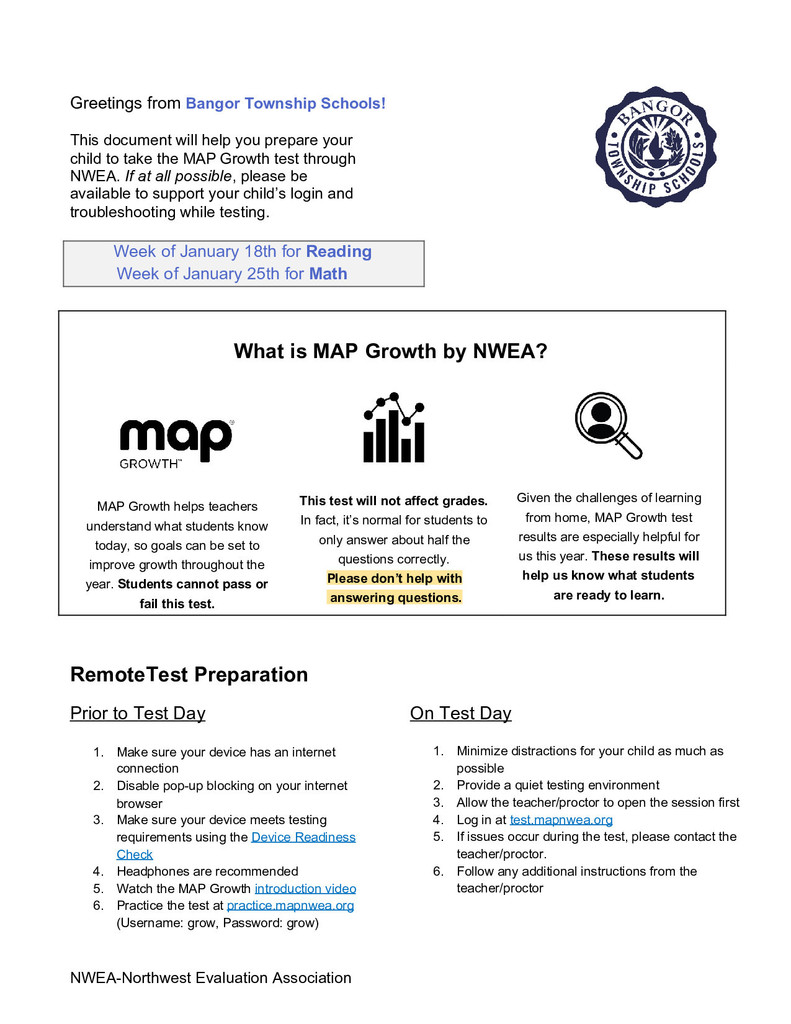 Check out our new Brain Break sessions with magician Cameron Zvara. Each week, we will learn more about our character strengths, our Bangor West Friends, and even some magic. Check out this web page for all of our Brain Break sessions. Our first episode is available now!
http://brainbreak.live/bangorwest


Check out our newsletter for this week for the most recent updates!

Check out our newsletter with new updates, Bangor West apparel, and our virtual book fair.

Please check out our remote learning schedule below. Feel free to contact your child's teacher or the office if you have any questions. Thank you!

Bangor West is moving to remote learning starting Wednesday, 18th. Please read the attached letter from Superintendent Matt Schmidt.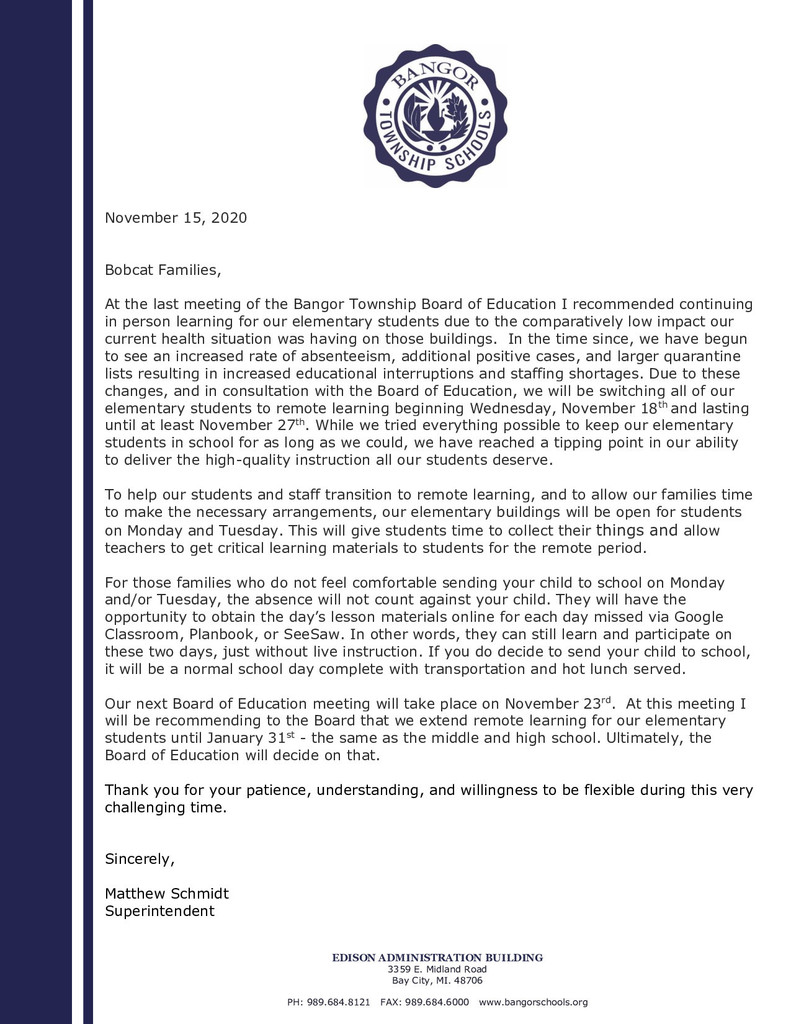 Hello West Families, please click the link below for our newsletter.  There are also links in the newsletter for Bangor West apparel and for our book fair and they are listed below for quick access.  Take care! 
https://www.smore.com/x8nsy

Bangor West Book Fair will be open virtually from November 9th through November 23rd. There will be a shipping charge if your total is under $25 but if you over $25, it is free shipping right to your home. Check out the link below!
https://www.scholastic.com/bf/bangorwestelementaryschool2