There is No School Thursday, January 13, 2022 due to inclement weather.


We are EXCITED to see all of the students back at school tomorrow morning at 8:15am!

Good morning, As we continue to wrap up the 2020-2021 school-year, we will begin collecting chromebooks and chargers on Wednesday, June 2. Please be sure your child/children bring both of items to school that day.  Students will still be able to use them in school, however they will not be going home with students after June 2.  If you have any questions regarding returns, please contact your child's teacher or Mrs. Vrable at
vrablem@bangorschools.org
.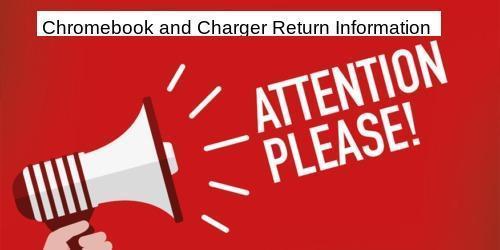 Students interested in playing youth football Grades 4 and 5 next year please see the attached photo for upcoming registration on Thursday May 20th at the JGHS Football Stadium!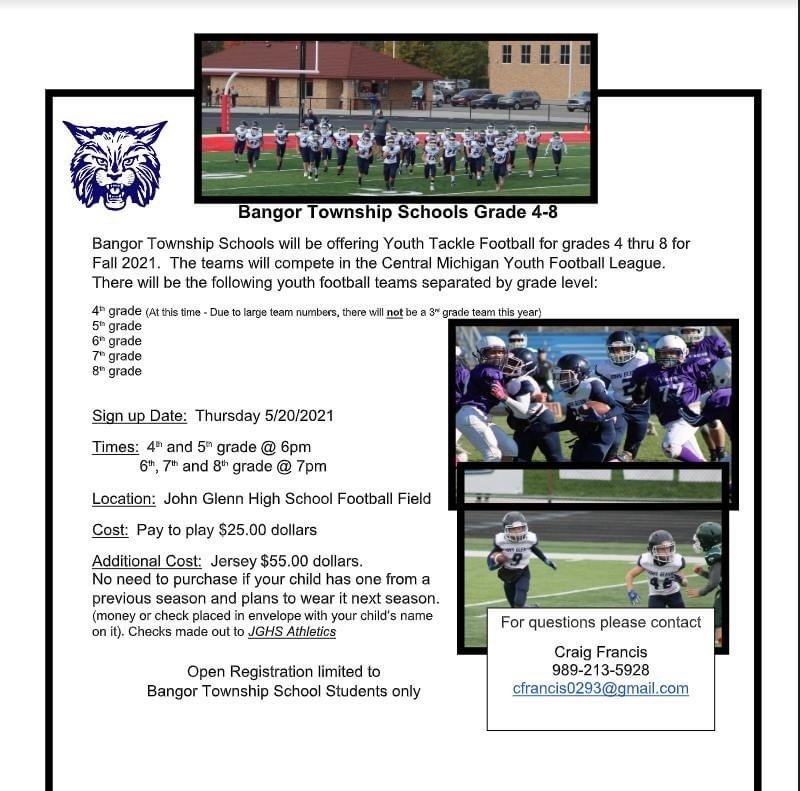 Good Monday Morning, Below is the M-STEP Testing Schedule for students in Grades 3, 4, and 5... Tuesday, May 4 – ELA (Grades 3, 4, and 5) Thursday, May 6 – Math (Grades 3, 4, and 5) Tuesday, May 11 – Science (5th Grade Only) Wednesday, May 12 – Social Studies (5th Grade Only) Please encourage your child/children, family, and friends to do their best!

Check out Bobcat Academy (summer learning options) for our Bangor Township students. 🐾📚📝🌞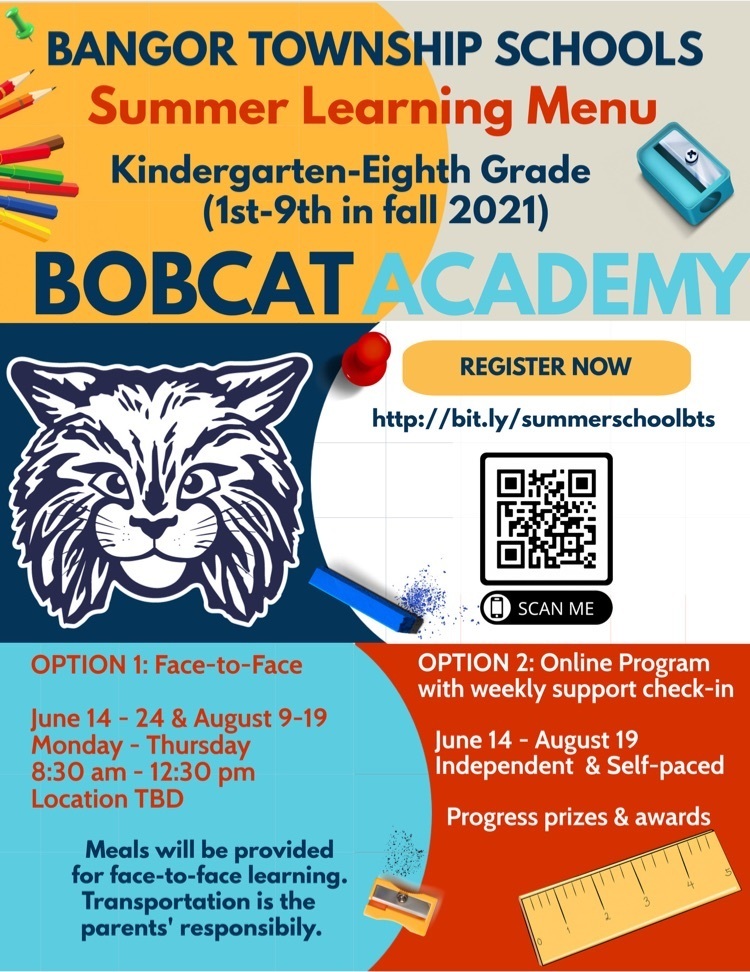 Don't forget we return to In-Person learning on Monday, April 26th!!! See you in a few days. Have a great weekend! 🐾💙

Here is this week's reading schedule for our One District, One Book Program! Monday (today) 4/12 - Day One: pp. 1-10 Tuesday 4/13 - Day Two: pp. 11-26 Wednesday 4/14 - Day Three: pp. 27-42 Thursday 4/15 - Day Four: 43-59 Friday 4/16 - Day Five: 60-74 Every Family. Every School. Every Night. #bobcatnation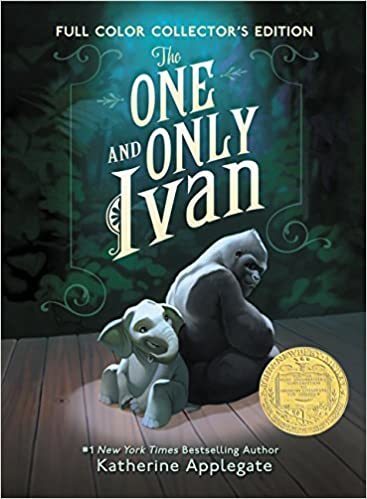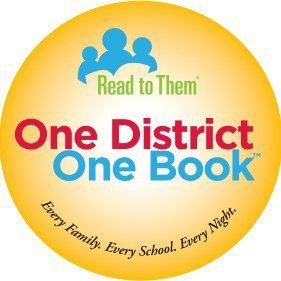 Good Afternoon Bangor Central Parents! Just wanted to let you know that we had a routine lockdown drill today. We also had an unexpected fire drill. All students and staff did an amazing job! Thank you to all of the parents that drove through the parking lot safely while students were waiting outside.

Bangor Township Schools girls in Grades 1st through 8th interested in playing youth softball, Coach Clyde is having a Youth Softball Meeting tomorrow (Wednesday) March 17th at 7 pm in the JGHS Auditorium. Please enter through the John Glenn High School Athletic entrance.

Below is a friendly reminder for next week since we have a non-school day that was added to our calendar and parent/teacher conferences on Thursday. Monday, March 15 - No School Thursday, March 18 - 1/2 Day for Students (students will be dismissed between 11:00-11:10)

Don't forget tomorrow's spirit day is...Color Your Wardrobe! Wear as many colors as you can! 🌈🐾💙

Good Afternoon, Bangor Central Bobcat Families!!! It is so wonderful to be back for in-person learning and everything is running smoothly except for morning drop-off. As always, we need your help! The line is extremely long and we are asking you to be patient as our parents and students get re-acquainted with the process. Parents, please be sure your child has all their items ready, so when you pull up to the yellow cones, they are ready to exit the vehicle, such as having their mask already on and bags in their hands. I know they have multiple bags and they are all doing a great job being responsible for their belongings. It is also helpful if they sit on the passenger side for their safety and quick exit. We are able to let approximately 4-5 cars drop off at a time, as long as the first vehicle pulls up to the first yellow cone. Keep in mind if you have to open the door for your child or get out to open a door, we ask that you park in a parking space and walk your child to the fence. Also, once dropping your child off, please proceed through the parking lot at a slow pace. We have students, staff, and busses in the parking lot at the same time. Keep in mind, it was tricky the first time around in October but got better as we learned the new process.