We are excited to Welcome our Bobcats back to In-Person Learning on Monday, February 1st. Please check out the attached Newsletter with important return to learn information!
https://www.smore.com/d47rg

Good Morning, Bangor Central's office will be closed for today, Wednesday, December 16. Sorry for any inconvenience this may cause. We will resume regular office hours tomorrow. Have a GREAT day!!!

Good Morning Bangor Central Families, Some fun reading activities were shared on our facebook page from Mrs. Garcia! Enjoy and Happy Reading :-) And a Project HOPE video from chairperson Mandy Klida about this years campaign was sent to your emails via Skyward.

The NEW Remote Learning Schedule was just emailed to all families. We will begin following our new schedule tomorrow, Wednesday, November 18. The Young Fives Remote Schedule will be shared by the Y5 classroom teachers. Be Safe and Take Care!


Bangor Central Families! Reminder that we have a half-day today!!! Students will be dismissed between 11:00-11:15am.

Bangor Central Families, Just a friendly reminder to parents and caregivers, please make sure you're wearing your mask when get out of your car, during pick up at the end of the day. Please relay this request to others that pick your child/children up that may not receive this notification. #maskup #bobcatnation #otherpeoplematter

Good Wednesday Morning! Parent/Teacher Conferences will take place on Thursday, November 12. Conferences will be held virtually this time around. Your child's teacher will be in contact to schedule your preferred time slot and share virtual conference information. Please note, students will have a half-day on that Thursday and will be dismissed at 11:15am.

Parents, If you have not added the warranty of your child's chromebook yet, the information is below and must be purchased by next Friday, October 30, 2020. This is highly recommended and encouraged! You simply visit
https://www.trinity3.com/Portal
and follow the directions. Anyone wanting a warranty after that date will be required to come to John Glenn High School and have a system check prior to adding it on. Thank you and have a great day!

Please read the Return to In-Person Learning Newsletter! Have a great weekend!


Bangor Central is looking for a few noonaides to help serve and monitor lunch. Please call the office at 684-8891 if you are interested.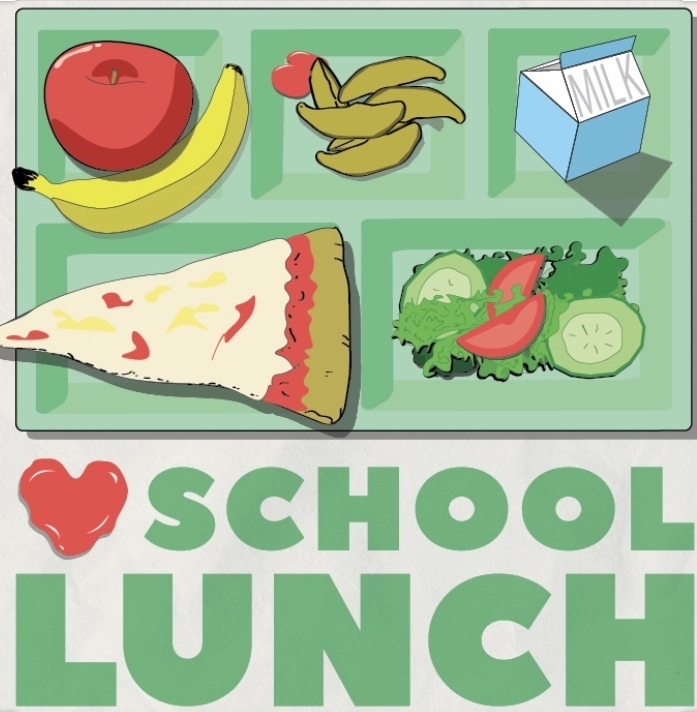 For some reason the attachments did not upload! The welcome back letter was also sent through skyward, Facebook, and our school website. 🐾💙

Attached is our Welcome Back Letter! We can't wait to greet our students back to in-person learning on Monday, October 12. 🐾💙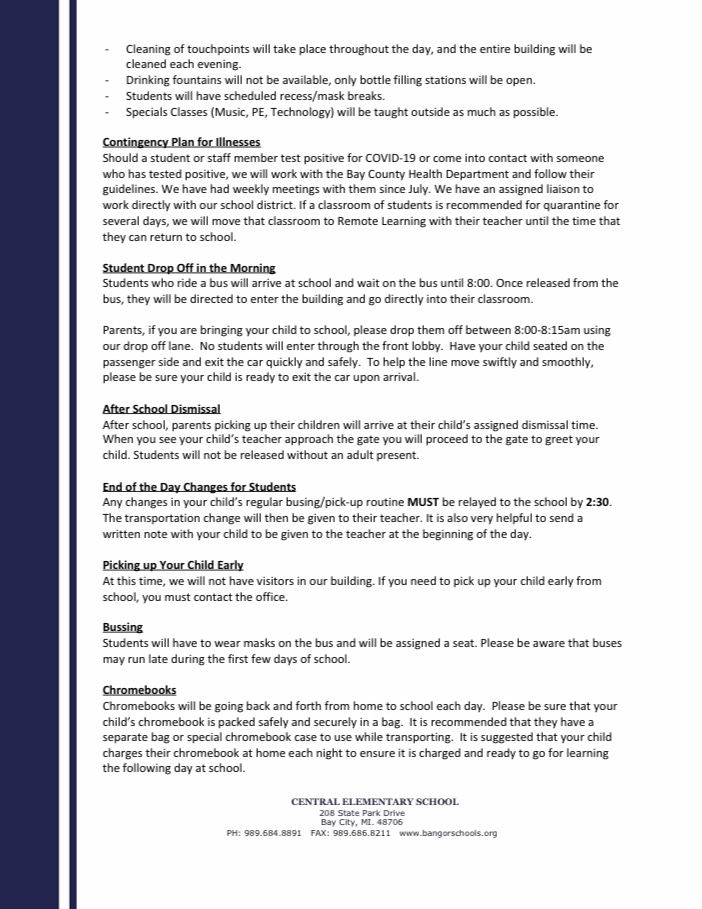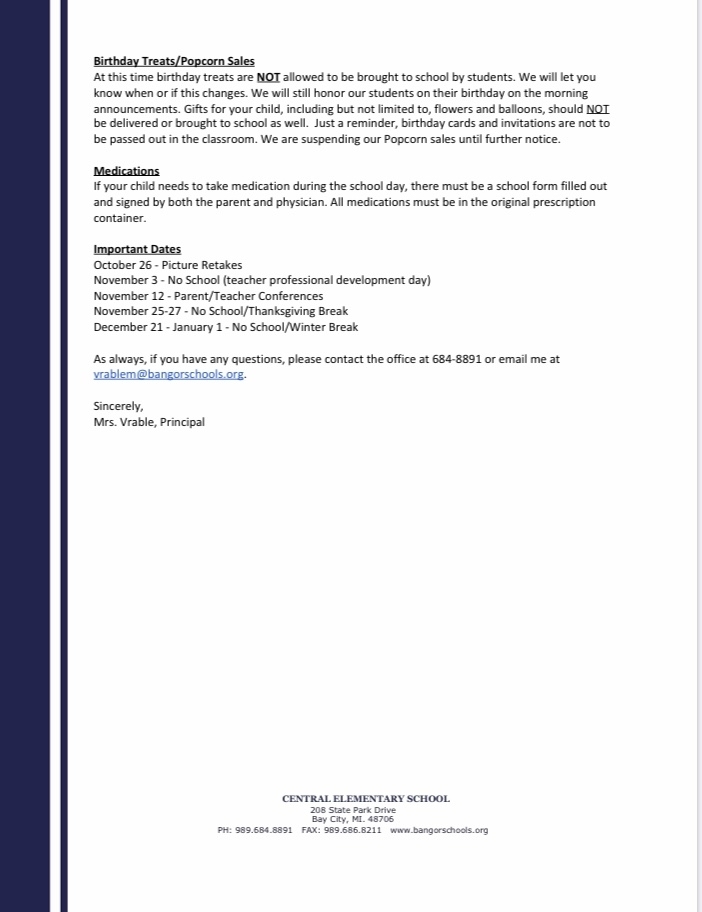 Good afternoon! Today your child was given a wellness screener as part of our return to learn plan. The information collected is all confidential and will be used to help support your child during this time. If your child was unable to complete this during the school day, they can access it in google classroom. Please have them complete by tomorrow.

Good Afternoon Bangor Central Families, As part of our return to learning plan we will administer benchmark assessments on all of our students Kindergarten - Fifth Grade. Students will be using a familiar assessment in NWEA to meet this testing requirement. The NWEA Reading assessment will occur on Monday, September 21st. The NWEA Math assessment will take place on following Monday, September 28th. More information on NWEA testing will be emailed through Skyward. If you have any questions about NWEA testing please contact your child's teacher or call the office at 684-8891.
https://www.nwea.org/the-map-suite/family-toolkit/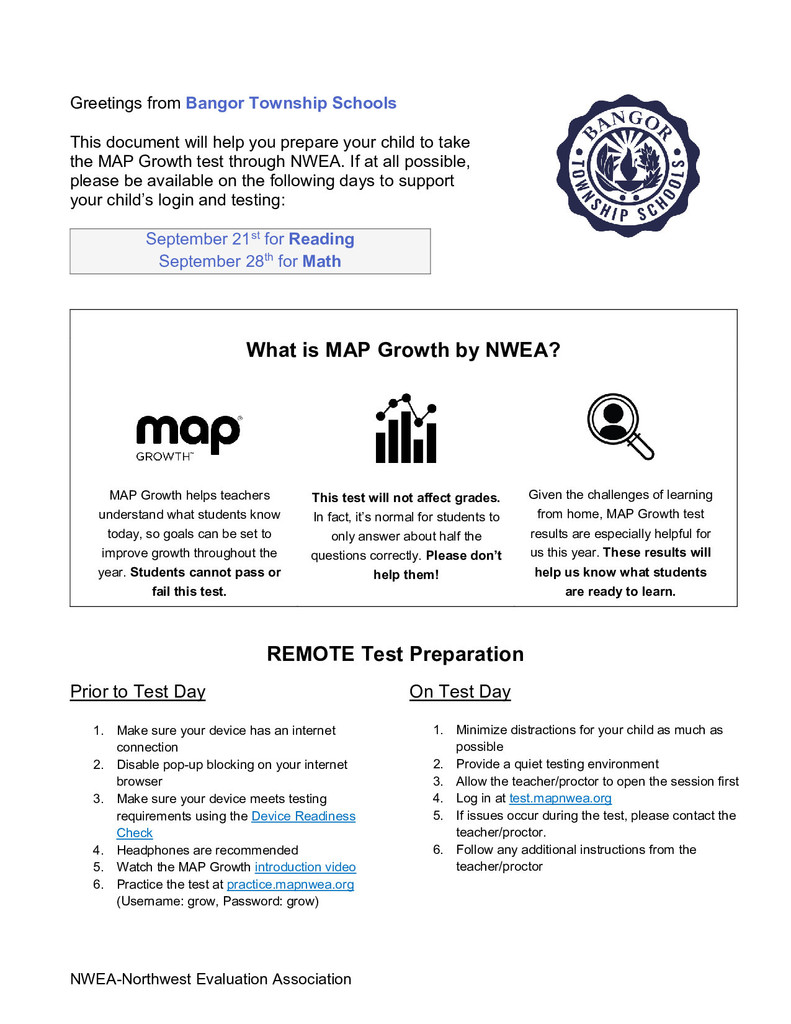 Sorry for the short notice, but the school office will be closed today, Wednesday, September 16. Yearbooks can be picked up starting tomorrow between 8:00am - 3:00pm

It's official...yearbooks have arrived. If you attended Bangor Central Elementary School during the 2019-2020 school-year, please stop by our school office between 8:00am - 3:00pm any weekday (starting tomorrow, Wednesday, September 16) to pick up your yearbook.


School photos will take place on Thursday, September 17 from 8:00am - 6:00pm at Bangor Central Elementary. You do not need to make an appointment. We will be following social distancing guidelines and only allowing so many people in the building at a time. Masks will need to be worn the entire time and will be removed for the photo only. Students may be accompanied by one adult when entering into the building. You will enter the building through the door in the photo. Once pictures are taken in the gym you will exit out a different door. Please note, this picture day is only for students currently enrolled at Bangor Central. If you would like to order your pictures online go to mylifetouch.com with your Picture Day ID: EVTD8K933 We will have forms available to fill out on the day of the pictures.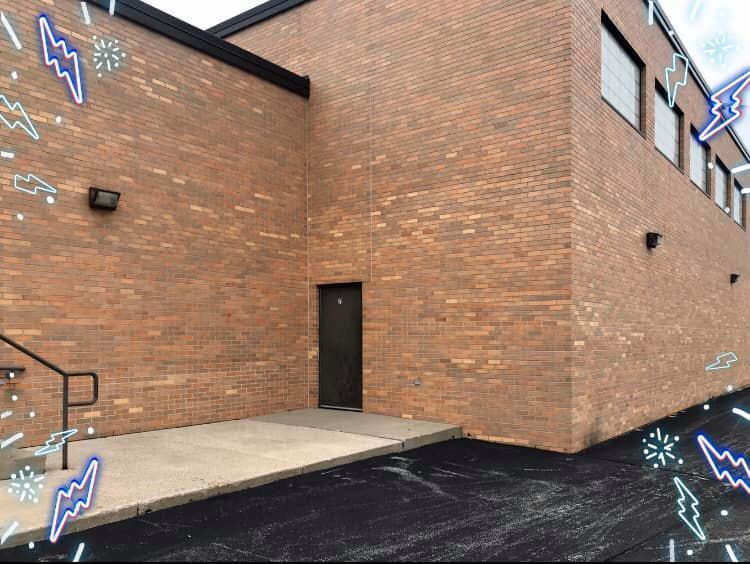 The Newsletter has been posted on our website under the Documents tab.