Attention Bobcat Nation! John Glenn Student Senate is pleased to announce that we are planning Homecoming Week for October 19-23, 2020. Homecoming Week will look a little different this year, but we are looking forward to a great week. Stay tuned for more Homecoming details coming soon!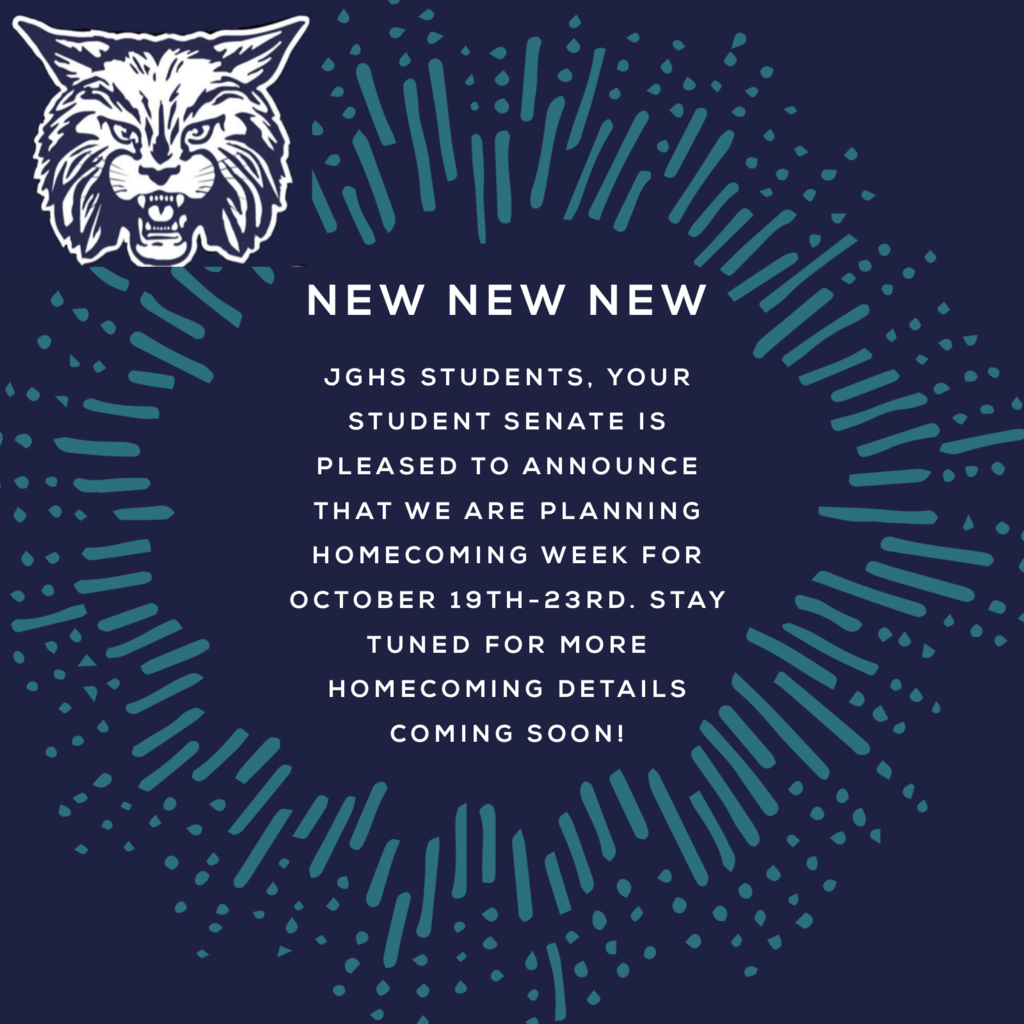 To JGHS Families and Students, We wanted to inform you of the testing make up days that will take place at John Glenn High School in October. These are the tests from the Spring that were missed due to us being home during remote learning. For all of the make-up tests, we will have more details on how it will work, room assignments, and details the closer we get. We simply want to give you the testing days so you can make plans accordingly. We will be taking the tests in person even if we are still remote at the time of testing. Social distancing and small numbers of students per room will be possible because we will not have all of the students in the building at once. Here are the testing dates: Wednesday, October 14th- SAT (12th grade) AND PSAT (10th grade) Thursday, October 29th- PSAT/NMSQT (11th Grade) Friday, October 30th- PSAT (9th Grade) Any grade not listed on a particular testing day will not need to report to school whether we are in person or remote and will have the day off. Please contact us at the office if you have any questions.

Good Evening Everyone! Welcome back to a school year unlike any other. Even though we may not be starting out in person, we are so excited to welcome everyone back to school and get started with learning! Please take the time this weekend to watch my welcome back video. I have included the link in this message. There is some important information I conveyed in there:
https://youtu.be/7z20XdQ2KBk
(Welcome Back Video) One of the most important things, and a question we are getting most often is about the first day of school. The first say of school is Tuesday, September 1st. You will be going to your first hour class virtually. I have included the schedule with this email. I explain it in the video, but you will want to go to your 1st hour teacher's Google Classroom and they will give you further instruction. I also wanted to included some tips and tricks for all of you with questions that may have come up. Here is a video from our own Ms. Klida on how to join a Google Classroom:
https://drive.google.com/file/d/1zEOMNwyfVDzlGyWI4aZERhlDefYfrl3h/view
I have also included a lot of nice tutorial videos on all things Google. Please browse through these videos on topics that you may need help on:
https://bit.ly/google-junior-series
I hope all of this helps answer questions that you may have. Please never hesitate to reach out to me at
mcpeakd@bangorschools.org
or anyone else here at Glenn. See everyone on Tuesday!


Good Evening Everybody! I have made a video that goes over the instructions for Registration next week. I hope that it clears up any confusion. Please let me know if you have any further questions.
https://youtu.be/a-97FRXXXXI

Please read the attached letter for information about the Graduation Parade/Drive-Thru Ceremony!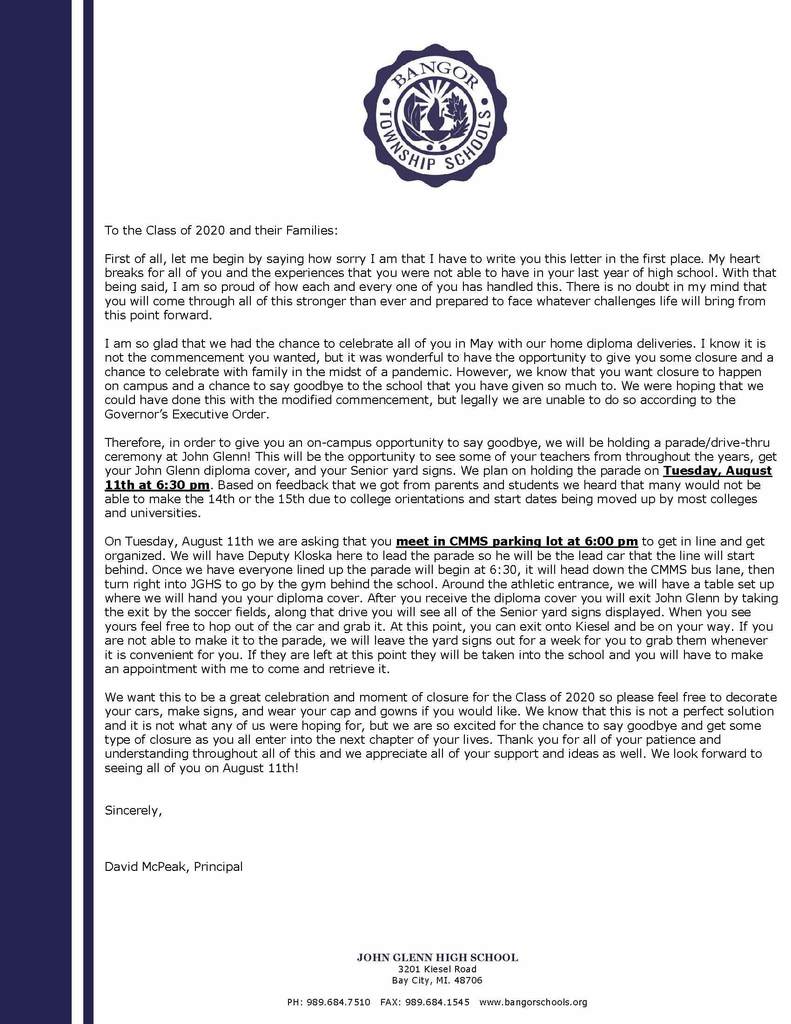 Please read our communication regarding our JGHS graduation ceremony scheduled for August.
https://5il.co/imo5

We know there are a lot of questions on when registration will be for this upcoming school year, at this time we do not have enough information from the state or the ISD to know exactly what this process will look like. We are hoping that we will have the information by the end of the month. We apologize for any inconvenience this may cause.

Congratulations to 40 of our seniors who received a Private Donor Scholarship from the Bay Area Community Foundation. We are very proud of you!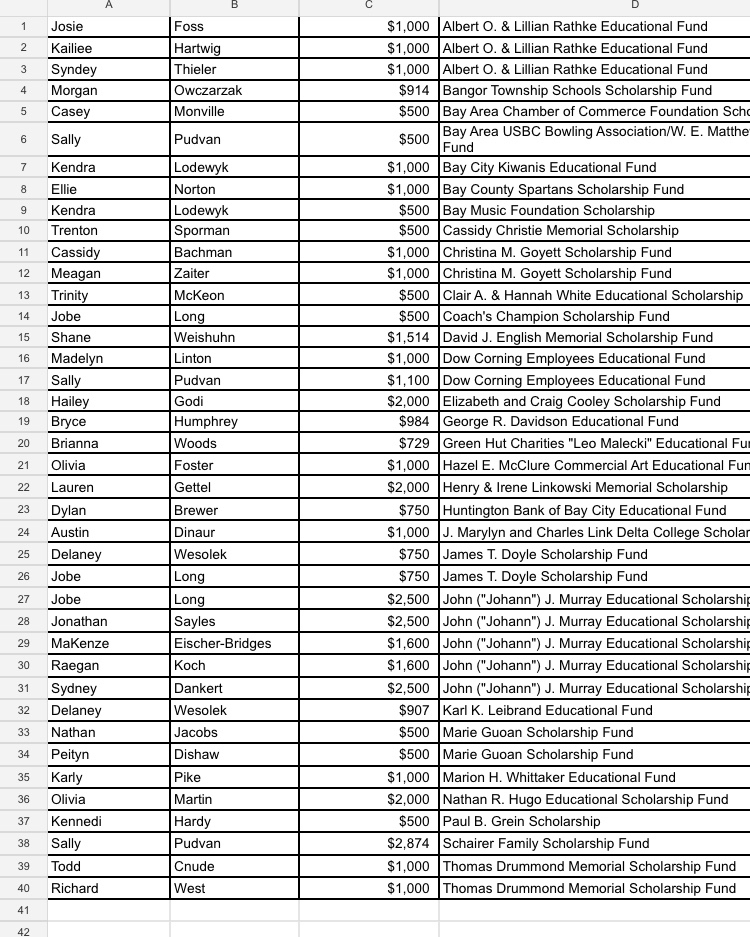 Congratulations to Delaney Weslock for being awarded the Rick Steele Memorial Scholarship from the Bay City Morning Rotary club!




SCHEDULING INFORMATION FOR INCOMING FRESHMEN Please return a picture of scheduling forms via email to
thompsonj@bangorschools.org
or if you cannot access your email, please drop off your form at Edison between the hours of 9am-3pm. There will also be forms available at Edison to pick up if you do not have one. A third option to provide your elective and flex options will be to complete the Google document found on Skyward and Facebook. * Complete the Google document if you had already turned your scheduling form into your teacher. Please complete google document or return forms by April 24th. Email questions to our counselor, Ms. Thompson, at
thompsonj@bangorschools.org
.
https://forms.gle/VMp5dYYWvqAd5FiV6

SAT/PSAT/MSTEP Practice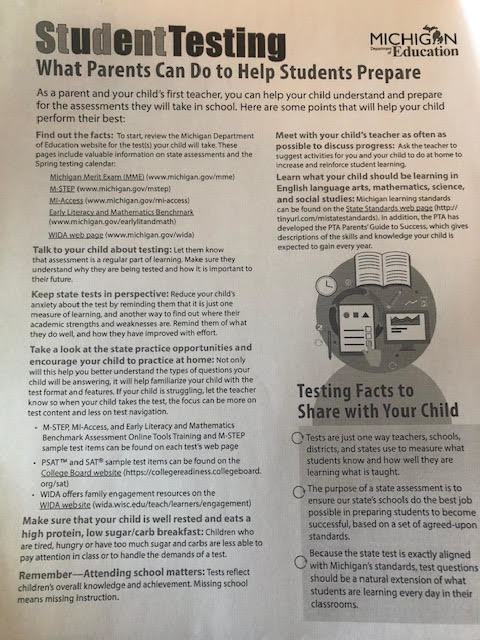 A flash sale for Bobcat gear! Check it out!


It was great to see our students get to perform their State Championship production of Urinetown for the whole student body!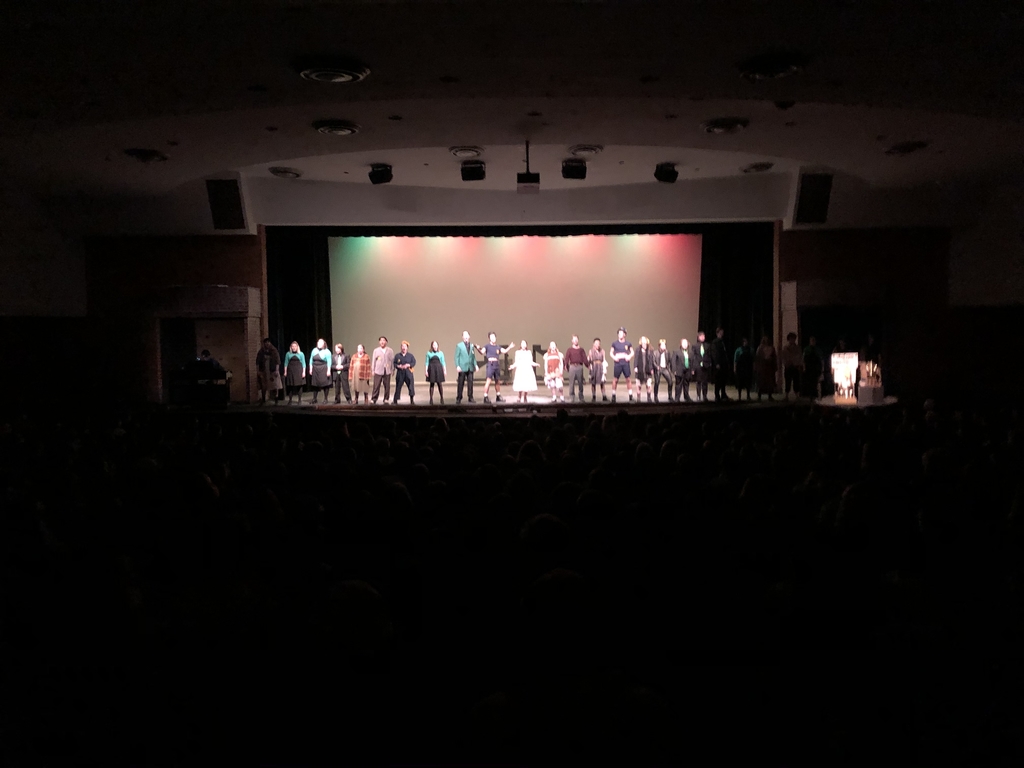 Parents of Seniors - MI deadline for FAFSA is March 1st. JG's current FAFSA completion is 55%. Please sit down with your student and finish up those FAFSA's. We have been completing the BACF scholarship applications in English classes. The FAFSA is required for the application.